New Jersey Transit Rider Advocates Question Stealth Rail-Service Cuts
Elise Young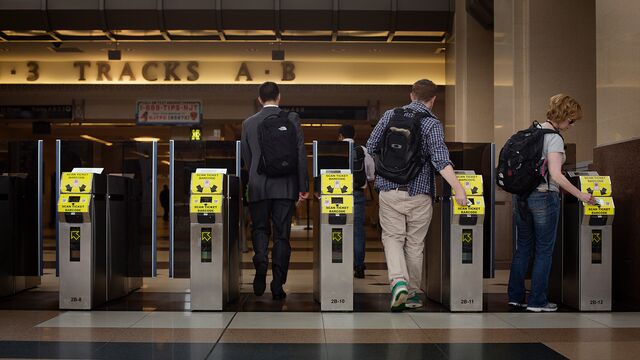 New Jersey Transit riders would get advance warning of all bus and rail service cuts under legislation state Senator Nicholas Scutari proposed after what he called "cover of night" decisions.
State law requires the agency to issue public notice for "substantial" reductions, Scutari, a Linden Democrat, said in a news release. In May, scores of critics attended hearings for a planned 9 percent fare increase and cutbacks amid a $120 million budget shortfall.
New timetables dated Sept. 13, though, showed more rejiggering, with the eliminations of two final late-night trains out of New York. Riders of the the Morris-Essex line and Gladstone branch, which serve counties where more than 1.3 million people live, must cut short socializing or working at risk of being trapped in Manhattan.
"New Jersey Transit held nine public hearings on its service elimination plan and under the cover of night incorporated additional service cuts that commuters are now forced to deal with, without having the opportunity to weigh in on them," said Scutari.
The changes didn't meet federal criteria for being published because the reductions were less than two hours and affected fewer than 100 customers, said Jennifer Nelson, a New Jersey Transit spokeswoman.
Before it's here, it's on the Bloomberg Terminal.
LEARN MORE