David Brock Declines to Apologize to Bernie Sanders Over Jeremy Corbyn Comparison
The founder of the pro-Clinton group Correct the Record said that the comparison the UK labor leader was "standard opposition research."
by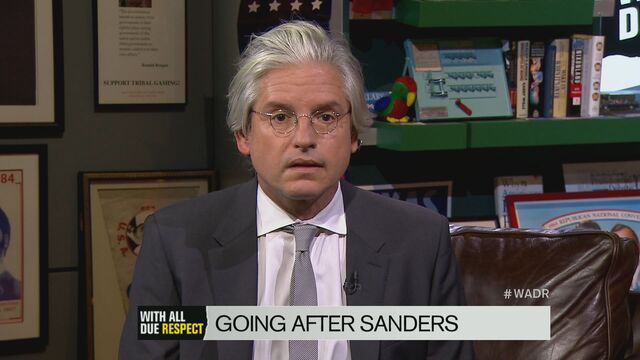 One of Hillary Clinton's chief defenders shrugged off his super-PAC's apparent linking of Bernie Sanders to the United Kingdom's new Labour Party leader, saying Tuesday that his group was just engaged in business as usual when it sent quotes from Jeremy Corbyn to a Huffington Post reporter.
"I'm not making the contrast. I'm putting the facts out," David Brock, the founder of several pro-Clinton groups, including Correct the Record, said on Bloomberg's With All Due Respect. Clinton and Sanders have not directly attacked one another, but the message sent on Monday to the Huffington Post by Correct the Record details "similarities" between Sanders's positions and some of Corbyn's "most extreme comments," including calling the killing of Osama bin Laden "a tragedy."
Pushed again on the comparison, Brock resisted again. "I'm not going to characterize it," he said.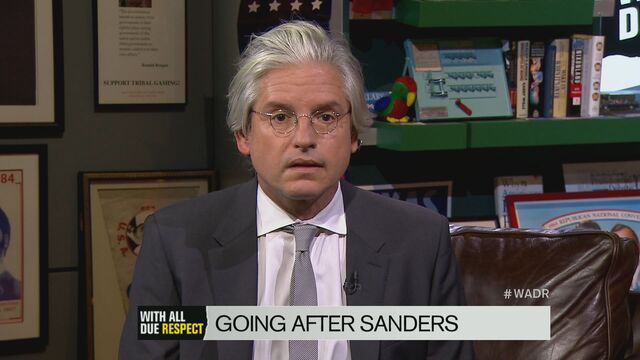 Sanders, a Vermont independent running for the Democratic presidential nomination, chafed at the inference Correct the Record seemed to be making, saying in a Tuesday fundraising e-mail that "one of Hillary Clinton's most prominent super-PACs attacked our campaign pretty viciously."
"It was the kind of onslaught I expected to see from the Koch Brothers or Sheldon Adelson, and it's the second time a billionaire super-PAC has tried to stop the momentum of the political revolution we're building together," Sanders added.
Asked by co-host Mark Halperin if he would apologize to Sanders, Brock was defiant.
"Gosh, no, no. This is just standard opposition research, Mark. You've seen it before, you'll see it again," he said.
Before it's here, it's on the Bloomberg Terminal.
LEARN MORE