Carly Fiorina's Tenure at Hewlett-Packard 'Was a Disaster,' Donald Trump Says
The billionaire front-runner pulled no punches in going after Fiorina's business record.
by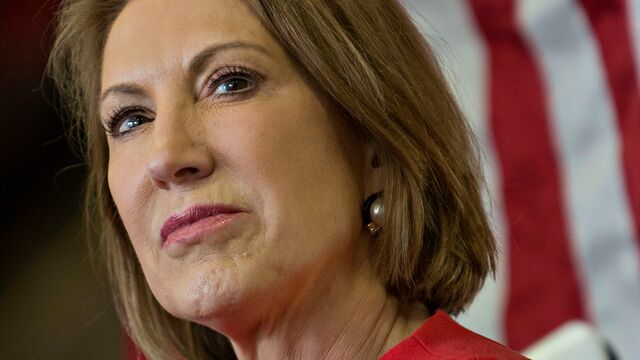 Donald Trump shifted his criticism from Carly Fiorina's "persona" to her business record on Sunday, attacking her corporate résumé. 
"Hewlett-Packard was a disaster and Lucent, the company she was at before Hewlett-Packard, was a disaster and these were two disastrous reigns," Trump said on CBS's Face the Nation. 
On Wednesday, Trump faced scrutiny for comments reported by Rolling Stone in which the businessman said of Fiorina, "Look at that face! Would anyone vote for that? Can you imagine that, the face of our next president?"
Fiorina brushed the comments off and on Saturday told a crowd of Republican women in Scottsdale, Arizona, "Ladies, look at this face. This is the face of a 61-year-old woman. I am proud of every year and every wrinkle."
Trump has since said he was talking about Fiorina's "persona," which he reiterated during his Sunday morning interview. 
"The problem we have is we're so politically correct that we can't get out of our way. So people make statements and all of a sudden, the statement, that's a big deal," Trump said.
He added, "I'm only talking about her persona. Her persona is just, she hasn't done a good job in, you could call it 'the private sector,' the companies."
Fiorina served as the CEO of Hewlett-Packard from 1999 until 2005, when she was forced out of the company by the board following a controversial merger with Compaq. Her tenure at the tech company has been criticized by some, including Yale's Jeffrey Sonnenfeld, whose article in Fortune last month was used by Trump as ammunition during the interview. 
"She's one of the worst executives in his memory in history running the company. Well, you know what? Maybe she is and maybe she isn't, but can we really take a chance?"
Before it's here, it's on the Bloomberg Terminal.
LEARN MORE