One Hillary Clinton Aide Takes the Fifth, Another Set to Testify to House Committee
The top Democrat on the panel complains of "political theater" designed to undermine Clinton's presidential bid.
by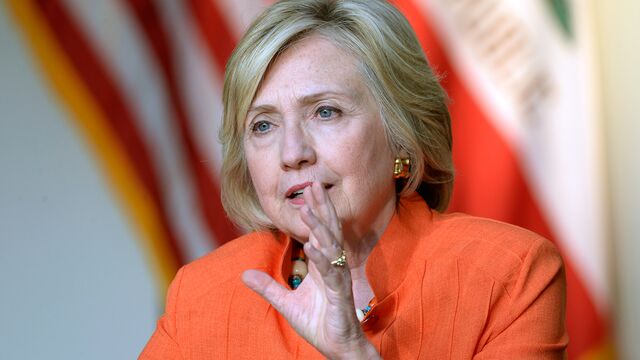 A former State Department staffer who helped set up the e-mail server in former Secretary of State Hillary Clinton's home formally asserted his Fifth Amendment right against self-incrimination on Thursday rather than answer questions before a Republican-led House committee.
The committee's Republican and Democratic members got into a public spat over whether Bryan Pagliano's closed-door appearance before the House Select Committee on Benghazi was necessary. His lawyer last week had told the committee that Pagliano would not testify.
"Political theater" is how Representative Elijah Cummings of Maryland, the committee's top-ranking Democrat, described the meeting. "Mr. Pagliano's testimony has nothing to do with the Benghazi attacks and everything to do with Republicans' insatiable desire to derail Secretary Clinton's presidential bid," Cummings said in a statement. It came on a day that the committee announced it will be interrogating longtime Hillary Clinton aide Huma Abedin sometime before Oct. 22, when Clinton herself is set to appear. After defending her use of personal e-mail for State Department business, the Democrat this week apologized. Controversy over her unusual communications system has taken a toll on her poll numbers.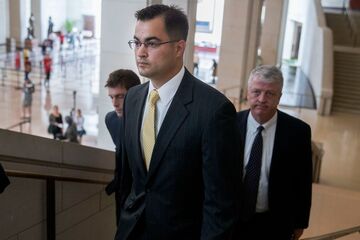 Jamal Ware, a spokesman for the committee's chairman, Representative Trey Gowdy of South Carolina, said in e-mailed statement that the panel "is interested in facts and documents, not drama." He said calling Pagliano to appear in person—but in private—was "not designed to embarrass him or for 'photo ops.'"
Ware added that there is legal precedent. He provided a copy of an April 2007 letter in which the House Ethics Committee's top Democrat demanded that a Bush administration aide who planned to plead the Fifth still appear in person and in public before a Judiciary subcommittee.
Committee Democrats argued that there was a good reason for the aide, Monica Goodling, to show: She was granted immunity immediately after asserting her Fifth Amendment privilege. In his statement, Cummings said that if Gowdy "actually" wanted to find out what Pagliano knows, he would have offered him immunity, as some Republican Senate committee leaders are now considering. "The Chairman has already publicly rejected that idea, so today's event is pure political theater," said Cummings.
Pagliano was paid by Clinton's political committee through early 2009, and then went to work for the State Department. Clinton's campaign has said that she simultaneously paid him out of personal funds to work on the server in her New York home.
He's the latest of several Clinton aides to appear before the committee. Last week, Cheryl Mills, who had served as Clinton's chief of staff at the State Department, testified behind closed doors, as did Jake Sullivan, a senior adviser to Clinton at the State Department now with her campaign. Abedin, whose date with the committee has not yet been announced, has worked with Clinton since she was first lady. At the State Department, she was a deputy chief of staff to Clinton from 2009 and late 2012. She is now a top official in Clinton's 2016 presidential campaign.
Before it's here, it's on the Bloomberg Terminal.
LEARN MORE