Christie Says Ex-Port Authority Chairman Remains His Friend
Elise Young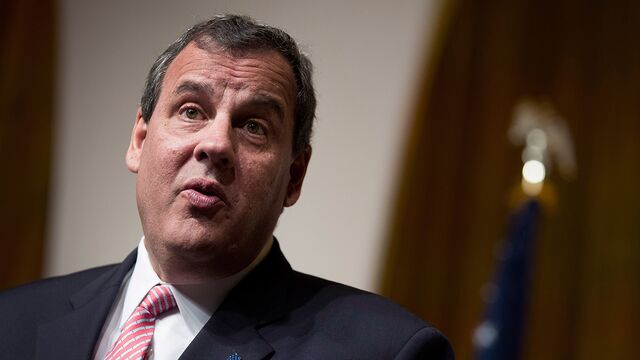 New Jersey Governor Chris Christie said he remains close to the former Port Authority chairman who was key to the dismissal of Jeff Smisek, chief executive officer of United Continental Holdings Inc.
David Samson, 76, whom Christie appointed to the Port Authority of New York and New Jersey, resigned in March 2014, amid state and federal investigations of the George Washington Bridge traffic scandal. Smisek, 61, was ousted on Sept. 8 amid an internal United investigation of possible political favors at the bi-state agency, which controls the New York area's major airports.
"David's a friend," Christie, a 53-year-old Republican presidential candidate, said on "Ask the Governor," his monthly call-in radio program broadcast by WKXW-FM from Ewing, New Jersey. "I don't see him as I much as I used to now because he's retired and he's moved out of state."
Samson, a former New Jersey attorney general, was a key Christie political adviser and the state's highest-ranking Port Authority representative at the time of the traffic jams. Though Christie has said he severed contact with everyone suspected of orchestrating the lane closings, he is standing by Samson even after United cited the federal investigation as central to Smisek's replacement.
Christie declined to comment on Smisek, saying he must "be careful not to jump to conclusions on news reports."
U.S. prosecutors are reviewing whether Samson got the carrier to schedule "the chairman's flight," a money-losing route to South Carolina, where Samson's wife had a home. United was seeking millions of dollars in investments from the authority.
"The investigations are ongoing and the company continues to cooperate with the government," United said in a statement.
Christie didn't say whether Samson has made the Aiken, South Carolina, home his permanent residence. United canceled the flights between Newark, New Jersey, and Columbia, South Carolina, after Samson resigned.
Under Scrutiny
The Port Authority has been under scrutiny after Christie allies two years ago closed traffic lanes at the George Washington Bridge, which it operates. David Wildstein, a former Port Authority executive, admitted in federal court in Newark in May that he had conspired with a Christie appointee and an aide to jam streets in Fort Lee, New Jersey, whose mayor didn't endorse Christie's re-election.
The RealClearPolitics average of national polls conducted since Aug. 13 has Christie trailing nine other Republicans for the party's nomination with just 2.8 percent support. In New Jersey, he registered just 30 percent approval in the most-recent PublicMind poll by Fairleigh Dickinson University, less than half of where his ratings stood in the aftermath of Hurricane Sandy in early 2013.
"I'm going to get the nomination," Christie said during the radio interview. "I'm the guy who's been battle-tested."
Before it's here, it's on the Bloomberg Terminal.
LEARN MORE