Adviser Said to Testify Clinton Wasn't Trying to Hide Anything When She Wiped E-Mail Server
Cheryl Mills testified before the House Select Committee on Benghazi on Thursday.
by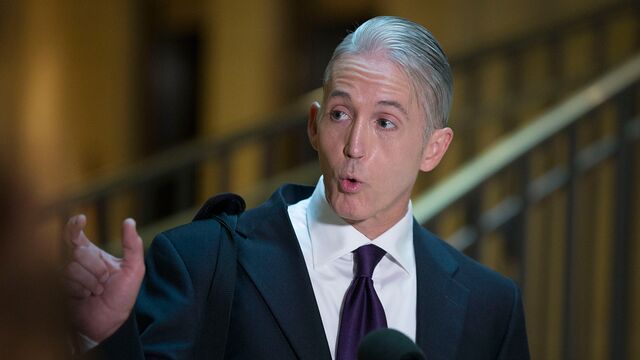 None of Hillary Clinton's work-related e-mail was intentionally destroyed or hidden, a long-time adviser to the former secretary of state told a U.S. House committee in a closed-door meeting on Thursday, according to a person familiar with the matter.
Cheryl Mills, who was Clinton's chief of staff at the State Department, said in an all-day deposition with the Republican-led Select Committee on Benghazi that Clinton wasn't trying to hide anything when she had her private server wiped clean of e-mail that wasn't work-related, the person said.
Mills was involved in sorting thousands of e-mails Clinton handed over to the State Department. She told the committee that she was unaware of anyone else who intentionally destroyed or tried to hide material that was deemed work-related, the person said. Mills declined to comment to reporters on the specifics of her testimony, the New York Times reported.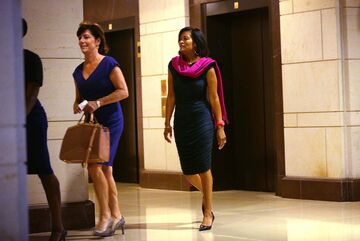 Congressional Republicans, led by Benghazi committee chairman Trey Gowdy of South Carolina and Speaker John Boehner of Ohio, have questioned whether Clinton—the leading Democratic presidential candidate—preserved all her work-related e-mail.
Also on Bloomberg Politics: The Never-Ending Testimony of Clinton Staffers Rolls On
Those suspicions grew when a separate set of e-mail the committee obtained from another longtime Clinton confidante, Sidney Blumenthal, contained several messages not among the thousands she herself turned over to the State Department.
On Friday, Clinton's foreign policy adviser, Jake Sullivan, is scheduled to testify in private before the committee.
After Mills appeared before the panel, the committee's top Democrat called for the immediate public release of a transcript of her interview. He also noted that Mills answered questions about the administration's handling of the 2012 terror attacks in Benghazi, the committee's original focus.
"Every single American should be able to read this transcript as soon as possible," said Representative Elijah Cummings of Maryland in a statement. "None of the wild Republican allegations against Secretary Clinton have been substantiated."
Before it's here, it's on the Bloomberg Terminal.
LEARN MORE