See What Elizabeth Warren Says When Asked About Being Joe Biden's Running Mate
Have they discussed it? She's not saying "no."
by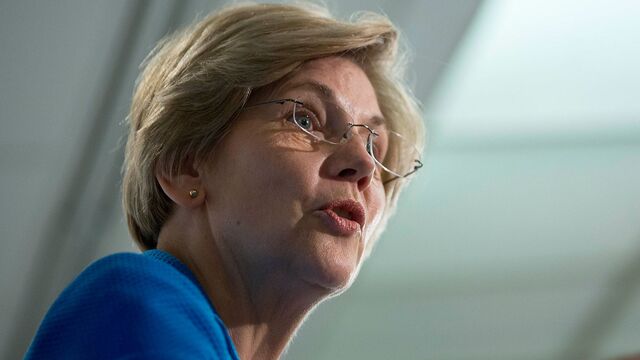 Massachusetts Senator Elizabeth Warren on Wednesday dropped a possible hint (or a meaningless red herring) about the chance of Vice President Joe Biden running for president, and about her being his running mate. 
Appearing at a Boston Globe event, Warren said that she and Biden discussed policy at length at their Aug. 22 lunch in Washington, which fueled speculation that the veep is preparing to join the race. Asked if they discussed the possibility of appearing on a presidential ticket together, "even jokingly," Warren said, "It was a long conversation."
Warren said that it was Biden who initiated the meeting, and that she has also met with Democratic presidential candidates Hillary Clinton, Bernie Sanders, and Martin O'Malley.
Warren, whom progressive Democrats tried to draft into the presidential race earlier this year, said she will likely endorse a 2016 candidate eventually but hasn't decided on who that is yet. 
"Right now that's not where we are," Warren said, "but I imagine that's what I'll do."
Before it's here, it's on the Bloomberg Terminal.
LEARN MORE