Scott Walker: Building a Wall Along U.S. Border With Canada a 'Legitimate Issue'
The Wisconsin governor suggests that America's northern border might also need a wall.
by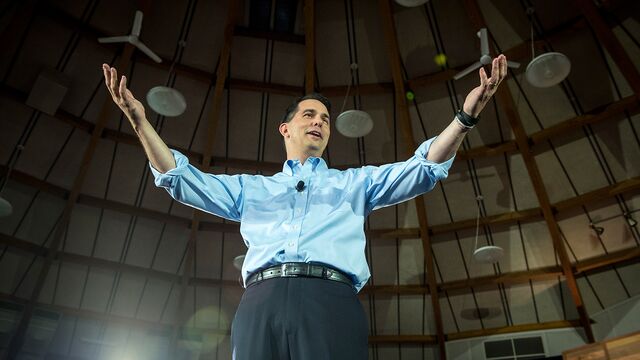 Wisconsin Governor Scott Walker said in an interview broadcast Sunday that building a wall along the U.S. border with Canada is something worthy of further study.
"That is a legitimate issue for us to look at," the Republican presidential candidate said on NBC's Meet the Press program.
Walker said the issue was raised to him during a campaign event earlier this month in New Hampshire. He and other Republican presidential candidates have more commonly called for building a wall along the U.S. border with Mexico.
As he's fallen behind Republican front-runner Donald Trump in national polls and those in the critical state of Iowa, Walker has taken a more aggressive stance on the immigration issue, including backing the billionaire's calls to build a wall along the entire border with Mexico.
The United States has 5,525 miles of border with Canada and 1,989 miles with Mexico, according to U.S. Customs and Border Protection.
Before it's here, it's on the Bloomberg Terminal.
LEARN MORE