Chris Christie Deflects Criticism of FedEx Immigration Proposal
The New Jersey governor would like the U.S. government to hire the overnight package delivery company to help track immigrants.
by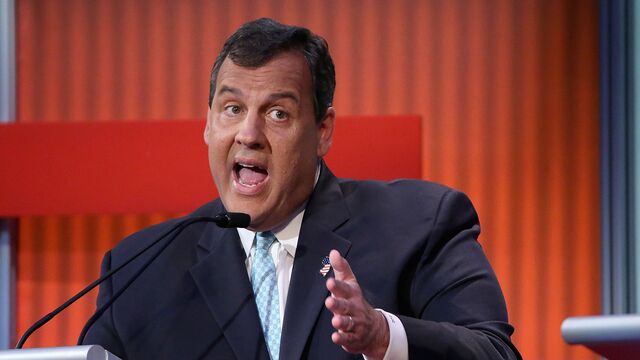 One day taking after suggesting that the U.S. government should keep tabs on immigrants entering the country the same way FedEx tracks its packages, New Jersey Governor Chris Christie fired back at critics. 
"I don't mean people are packages, so let's not be ridiculous," Christie said on Fox News Sunday.  
Still, Christie reiterated his call for the use of scanning technology to help locate immigrants who, for instance, overstay their visa. He made it clear that he thinks the Memphis-based package and freight delivery giant is the company that should be used to help deal with issue. 
"This is once again a situation where the private sector laps us in the government with the use of technology," Christie said. "We should bring in the folks from FedEx to use the technology to be able to do it. There's nothing wrong with that."
Christie, who was the first pick of just 2 percent of Iowa Republicans in the latest Bloomberg Politics/Des Moines Register poll, first proposed an immigrant tracking system while campaigning on Saturday in Laconia, N.H. 
 "At any moment, FedEx can tell you where that package is. It's on the truck. It's at the station. It's on the airplane," Mr. Christie said at a campaign event, according to the New York Times.  "Yet we let people come to this country with visas, and the minute they come in, we lose track of them."
"We need to have a system that tracks you from the moment you come in," Christie said. 
Before it's here, it's on the Bloomberg Terminal.
LEARN MORE