Without Declaring His Candidacy, Biden Places Third in Iowa
Are Sanders' rising numbers and Clinton's flagging ones sending a signal that will attract a late entrant to the Democratic race?
by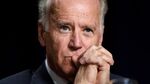 Vice President Joe Biden would enter Iowa in a distant third place among Democrats if he decides to run for president, but his rising popularity, combined with signs of trouble for Hillary Clinton, means the early caucus state may be less of an obstacle to Biden this time than it was in 2008.
Biden is the first choice for president among 14 percent of likely Democratic caucus-goers in a Bloomberg Politics/Des Moines Register Iowa Poll released Saturday. That's up from 8 percent in May, a significant increase given that Biden is not a declared candidate. He trails Clinton, the first choice of 37 percent, and Senator Bernie Sanders of Vermont at 30 percent.
When likely Democratic caucus-goers are asked for their second choices, however, Biden leads the pack with 24 percent, narrowly ahead of Clinton's 23 percent and the 20 percent for Sanders. Biden also has the highest favorable rating of the three among likely Democratic caucus-goers, at 79 percent, compared with 77 percent for Clinton and 73 percent for Sanders.
The survey of 404 likely Democratic caucus attendees, conducted Aug. 23-26, comes as Biden and his backers are meeting with prospective donors, organized labor and other key constituencies to assess his potential support and Clinton's weaknesses in key early states.
J. Ann Selzer, president of West Des Moines, Iowa-based Selzer & Co., which conducted the poll, said it's too soon to know how well Biden can do in the state if he runs. "We're just at the beginning," she said. "He's known in Iowa, he's run twice here before, so there's an amount of goodwill left."
Related:
While the results don't show an easy path for Biden to win in Iowa, they suggest he may be better positioned now for a credible run than he was in January 2008, when he abandoned a run for the White House after placing fifth in the Iowa caucuses with less than 1 percent of the vote.
In an October 2007 Iowa Poll, Biden was the top choice for only 5 percent of likely Democratic caucus-goers—about one-third of what he commands now. 

Biden's latest poll numbers, combined with Sanders' rising popularity, may bolster the case for a campaign-in-waiting in the event Clinton is further damaged by investigations into her use of a personal e-mail server while at the State Department, and other controversies.
"He's like, 'Wow I'm at 14 and I haven't even announced, and everybody likes me, but more importantly Hillary's way under 50 and Bernie's within striking distance,'" said Ken Goldstein, professor of politics at the University of San Francisco and Bloomberg Politics' polling and advertising analyst.
"Biden is a bet on potential. He's got high favorability and then if Hillary implodes, if Hillary's a disaster in the debate, if another scandal comes up, if Bernie beats Hillary in Iowa and New Hampshire, Biden's strong favorability is then poised to take advantage of those things," Goldstein added. "At the end of the day, Biden doesn't care whether he wins Iowa. But he would love for Bernie to beat Hillary. Think of a world where Hillary loses or has a very narrow victory in Iowa, and then Bernie wins New Hampshire, Biden wins South Carolina, and the Democratic establishment goes on to reassess everything."
Marvin Trimble, 54, a firefighter from Garrison, Iowa, said he likes Biden personally, and thinks his experience as vice president has prepared him for the presidency and that Biden is less vulnerable to controversy that Republicans can exploit in the general election than is Clinton. "I know what the polls say now, but I think if he jumped in soon, I mean now, I think in a short time the numbers would show he has support and I think he'd give Hillary a run for her money," Trimble said. 
"The controversial stuff with Hillary, I think, it's just going to be kind of a nightmare whether it turns out to be true or not," Trimble added. "Look what they did to John Kerry," he said, referring to the Swift Boat Veterans for Truth, a campaign questioning of Kerry's military record during the 2004 presidential campaign. "You take a little bit of truth and make it gospel, and a lot of people who are going to want to believe it will believe it. I don't honestly think she'll get elected if she wins the nomination," he said of Clinton. "That's just a gut feeling with me."
Bob Huber, 71, of Coralville, Iowa, said Biden seems "a lot more trustworthy" than Clinton. He said he's worried about her chances in a general election because she and her husband, former President Bill Clinton, have a reputation for "not necessarily telling the truth all the time." 
Another Biden fan, Joan McCloskey, 72, of Des Moines, cited the vice president's personality, his support of women's issues and his experience with foreign policy.  "He's been my first choice for a long time," she said, adding that a certain amount of pragmatism is involved in her decision. While she loves Sanders' ideals, McCloskey said, "Bernie Sanders is a socialist and he's not going to win. Let's face it. Bernie Sanders is not going to win but Joe Biden has a chance."
At the same, McCloskey said she wonders if Biden, who turns 73 in November, is game to make the race. Given the death of the vice president's older son, Beau, in May from brain cancer, she said: "I'm concerned about his heart, personally.
"I wonder if, at his age, if he really wants to go through this horrid campaign when he's hurting and when his family's hurting. It's grueling," McCloskey added, dissecting the campaign with the insider's knowledge comes from living in the state where the first ballots are cast.
"One small event, big event, one town after another and you give the same goddamn speech over and over again and you've got to appear compassionate and considerate. At this age and this time in his life I don't know if I wish that on him even though I think he'd be a terrific president."
Before it's here, it's on the Bloomberg Terminal.
LEARN MORE