For Now, Donald Trump Has Only Nice Things to Say About Ben Carson and Ted Cruz
The Republican front-runner hasn't had a bad word to say about these two GOP rivals.
by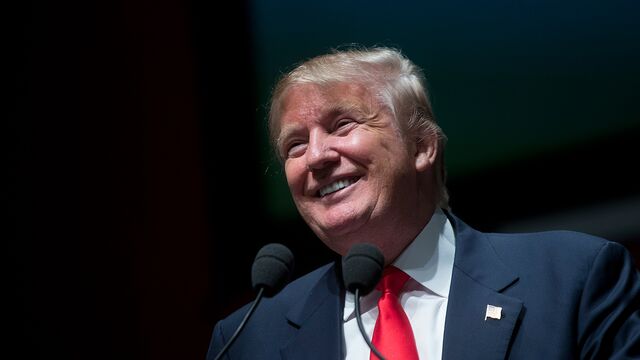 Republican presidential candidate Donald Trump on Thursday had only nice things to say about fellow candidate Ben Carson, despite the fact that Carson is his biggest competition in the latest national poll.  
"I can't hit him," Trump said. "He's been so nice to me." 
Speaking in South Carolina, Trump brought up Carson while taking a dig at another Republican competitor, former Florida Governor Jeb Bush. "I used to think he was like the guy you have to beat," Trump said of Bush while referring to the latest Qunnipiac University poll out Thursday, which had him leading the Republican field as the top choice of 28 percent of those polled. Carson followed with 12 percent. Bush tied for third with 7 percent, the same as Senators Marco Rubio, of Florida, and Ted Cruz, of Texas. 
Of Cruz, Trump said similarly nice things, but added he may have to start getting tougher on him "if he gets really close." 
Unlike Bush, former Texas Governor Rick Perry and South Carolina Senator Lindsey Graham, neither Carson nor Cruz have chosen to insult Trump. Carson last month said he would not rule Trump out as a running-mate. 
Cruz also had kind words for Trump last month at an event in Iowa. 
"He speaks in a colorful manner, no doubt," Cruz said, according to Real Clear Politics. "But he's shining a light on the problem of illegal immigration, and sanctuary cities, and the crime and national security problems that are coming from this government not enforcing laws."
Before it's here, it's on the Bloomberg Terminal.
LEARN MORE