5 Charts That Help Explain Donald Trump's War With the Media
The billionaire's move to expand his attacks on the media comes with pluses and minuses.
by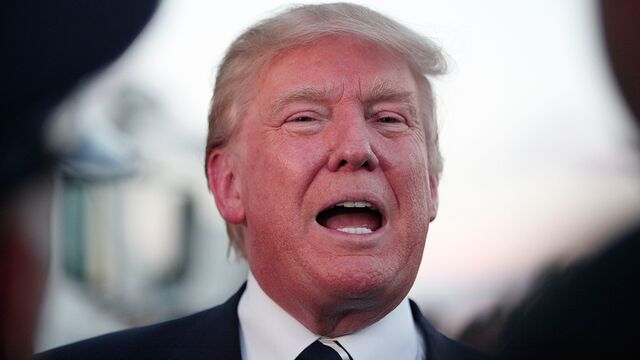 Donald Trump on Tuesday temporarily banished Univision's Jorge Ramos from a press conference in Dubuque, Iowa, on Tuesday, bringing the number of journalists he's publicly feuding with to two. 
Ramos had, unprompted, begun asking Trump about his immigration stance. Event security removed Ramos from the room. He was eventually allowed back in, and engaged with Trump on the question. 
The altercation came one day after Trump's re-ignited his feud with Fox News's Megyn Kelly. 
With Trump dominating news coverage, it's worth pausing to consider the pros and cons of the billionaire candidate expanding his war with the media. 
1. Anchors away
Trump has crossed two anchors with large audiences. Mediaite, citing Nielsen data, reports that Megyn Kelly pulled in an average nightly audience of 2.4 million people in 2014. Ramos drew an audience of almost 1.9 million on average each night in 2014.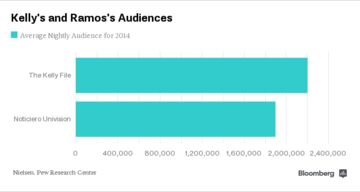 2. Public perception of journalists 
Despite Kelly's and Ramos's impressive numbers, audiences might not be quick to jump to defend their favorite journalists. The profession as a whole is not viewed particularly favorably, according to data from the Pew Research Center.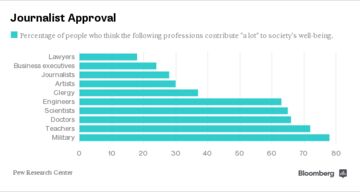 3. Hispanics' approval of Trump—and other Republicans
According to Gallup data out Monday, the net favorable rating (favorable minus unfavorable) for Trump among Hispanics is a whopping -51 percent. But fears that his anti-immigration hard line will make other Republicans look bad seem to be unfounded. Approval ratings for the rest of the field hover around neutral.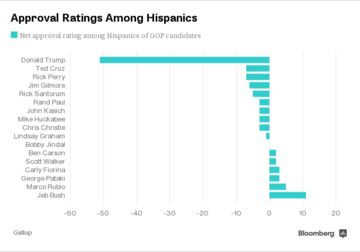 4. Social media engagement
Data from Topsy.com shows that Trump has received more than 1.5 million Twitter replies in the last month. Though that dwarfs the two anchors' combined engagement numbers during the same time period, Topsy's own graph shows that their spikes in engagement (whether positive or negative) echo Trump's.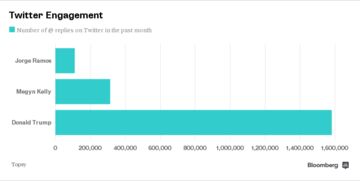 5. Trump's poll numbers
The last takeaway is that, over the course of a slew of negative media coverage this summer, Trump's poll numbers have remained relatively unchanged. Between late July and mid-August, Ipsos/Reuters polls (collected by HuffPost Pollster) consistently showed Trump leading the pack, culminating with support from 29 percent of those polled at the end of August.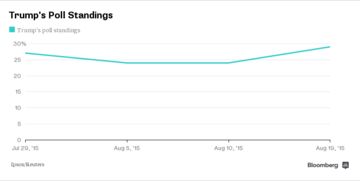 Before it's here, it's on the Bloomberg Terminal.
LEARN MORE