Los Angeles Council Votes to Permit Uber, Lyft at LAX
James Nash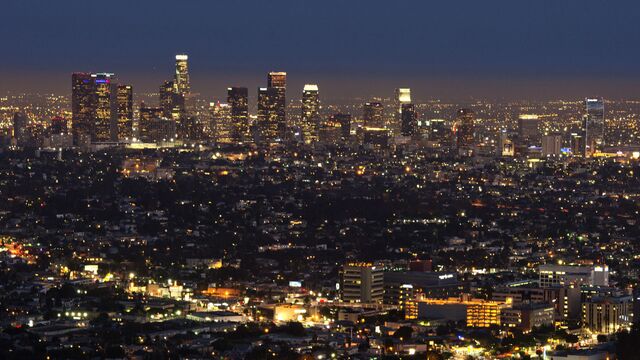 Uber Technologies Inc. and Lyft Inc. will be able to pick up and drop off passengers at Los Angeles International Airport, the second busiest in the U.S., after the City Council voted to permit the ride-sharing companies.
In a 9-6 vote Tuesday, the council agreed to let such services operate alongside taxis at LAX. Currently, the companies can drop off passengers but not pick them up.
The council vote also calls on state regulators to come up with a protocol for fingerprinting and otherwise checking the backgrounds of drivers, with the goal of uniform standards for taxis and the ride-sharing companies.
"Angelenos and visitors to our city are using services like Uber and Lyft to get to and from the airport in a manner that is unregulated, unmonitored, and inconvenient," Councilman Bob Blumenfield, who supported the resolution, said in an e-mailed statement. "Our challenge has been to meet the demands of a changing marketplace to ensure safety, transparency, and accessibility."
The busiest U.S. airport, Hartsfield-Jackson International in Atlanta, could have Uber and Lyft pickups within months after Georgia Governor Nathan Deal signed regulations in May. In the U.S., 54 cities and states have regulated and permitted ride-sharing, Uber spokeswoman Eva Behrend said in an e-mailed statement.
(Corrects to remove reference to largest U.S. city in headline and first paragraph in story that ran Aug. 25)
Before it's here, it's on the Bloomberg Terminal.
LEARN MORE