Larry Lessig Says He'd Give Joe Biden A Third Term as VP
The Harvard professor turned "referendum candidate" names the current vice president, Elizabeth Warren and Jon Stewart as running mates he'd consider.
by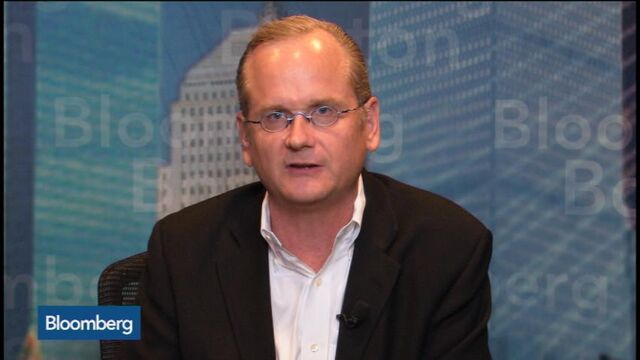 Two weeks ago, the constitutional law scholar turned political activist Lawrence Lessig announced that he was going beyond mere activism: he'd love to be the president of the United States—for as short a time as possible. Lessig has vowed to be a single-issue candidate, campaigning, however quixotically, on the legislative promise of true campaign-finance reform, a "Citizen Equality" package that would mean overturning the Supreme Court's Citizens United decision, ensuring equal freedom to vote, equal representation, and citizen-funded elections. After Citizen Equality becomes law, Lessig says that he will turn the presidential station over to a vice president, a person would be selected by the Democratic Party. He calls it the referendum presidency.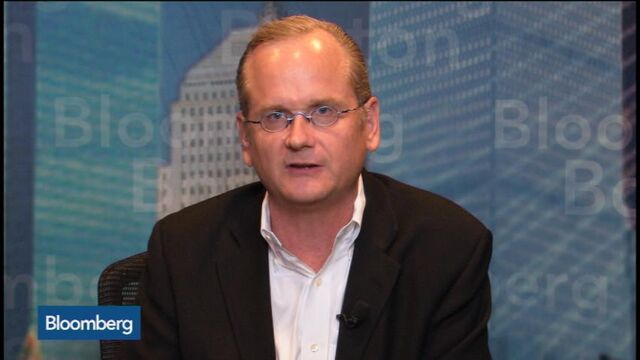 On Monday, Lessig told Bloomberg that he would gladly give Joe Biden another chance at this exalted seat—and then, quick as enlightened lighting, having addressed "the deep corruption" with the sort of fundamental reform that he thinks will get the nation back to more truly representative democracy, would meet Biden at Number One Observatory Circle and hand him the keys to the White House.
Lessig said that the much-discussed possibility of Biden's late entry into the presidential race "signals the weakness of the otherwise putative frontrunner," former Secretary of State Hillary Rodham Clinton. Lessig praised the vice president: "Joe has been a strong supporter of reform and I welcome his voice into the mix," adding: "I do think that he has enormous depth and understanding about how to make the government work."
But Lessing worries that voters might see Biden as one more "ordinary politician" who would present a "wish-list" but not a viable strategy, who would be paralyzed by the impotence of Congress, and might not be able to enact reform. This is why, he sees himself as the better "referendum candidate" for reform.
The fastidious Harvard Law professor, not a born schmoozer himself, raised another bold smiler and happy glad-hander making news in American politics as evidence that his reform message is taking hold. "Donald Trump talks a lot of crazy ideas," Lessig said, "but the fact that he strikes people as credible when he says all these people are bought—I used to buy them... Trump is saying the truth." 
That doesn't mean he likes Trump as a candidate.  Lessig is against government by billionaire. "We had that debate: the Revolutionary War," he said, adding that those who favored billionaires running the government "went back to Britain."
Asked whether he might consider Jon Stewart as a running mate, he said he would be glad to step aside in favor of the comedian and satirist because he would "actually do a better job of rallying America to this than I'm going to because nobody knows who I am."
He would also, he said, welcome Senator Elizabeth Warren as a running mate—but Lessig, ever the scholar, pointed out that the Constitution states that the vice president and president cannot be from the same state, which means that he would have to relocate from Massachusetts.  "I'd be happy to move for Elizabeth Warren," he said. "I share the feeling of many that it's time for a woman to be the president of the United States." 
Borrowing a favorite phrase  of Warren's, Lessig agreed that  "the system is rigged"—in his words, "deeply flawed, deeply malfunctioning." Lessig told Bloomberg that he believes Congress is more polarized than it has been at any time since the Civil War, and that a chief reason it that politicians are in a permanent process of campaigning, fundraising, insult-hurling in order to raise money. They're so busy doing that, he said, they have neither the time nor the inclination to compromise. 
Lessig said he's about ahead of schedule for his goal of  raising $1 million in crowdsourced donations by Labor Day. On Monday, he said that has about 5,000 contributors to date, everywhere from $5 to $5,400, and is about halfway to his goal. If he doesn't make it, he said, he'll return the funds.
Before it's here, it's on the Bloomberg Terminal.
LEARN MORE