Ben Carson Stands by Characterization of President Obama as 'Anti-Semitic'
The retired neurosurgeon and Republican presidential candidate has been accused of hyperbole before.
by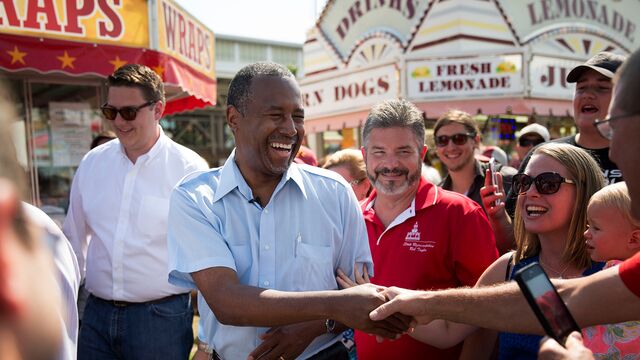 Ben Carson has a way with words. 
In an interview with Fox News Sunday, the Republican presidential candidate doubled down on his assertion that a speech given by President Barack Obama intended to sell the American public on his nuclear deal with Iran contained "coded innuendos employing standard anti-Semitic themes." 
Carson's claim first appeared in an editorial that the retired neurosurgeon published Sunday in the Jerusalem Post, and Fox News Sunday host Chris Wallace pressed the candidate to explain what, in particular, he believed to be anti-Semitic about the president's remarks. 
"I think anything is anti-Semitic that is against the survival of a state that is surrounded by enemies and people who want to destroy them," Carson said. "To act like everything is normal there and that these people are paranoid, I think that's anti-Semitic." Carson added that on a recent trip to Israel, he "couldn't find a single person there who didn't feel that this administration had turned their backs on Israel." 
Carson has been given to make bold comparisons in the past, which some have argued are hyperbolic. In December 2014, Carson suggested that the IRS's targeting of conservative groups was an intimidation tactic on par with those used in Nazi Germany. In another instance, he called Obamacare "the worst thing that has happened in this nation since slavery." 
But Carson is not the only person invoking the specter of anti-Semitism when describing Obama's Aug. 5 speech at American University. Several conservatives comentators found shades of what they considered anti-Semitism in Obama's speech.
The full text of Obama's speech can be read here. 
Before it's here, it's on the Bloomberg Terminal.
LEARN MORE