Obama Tees Off With Bill Clinton on Martha's Vineyard
Margaret Talev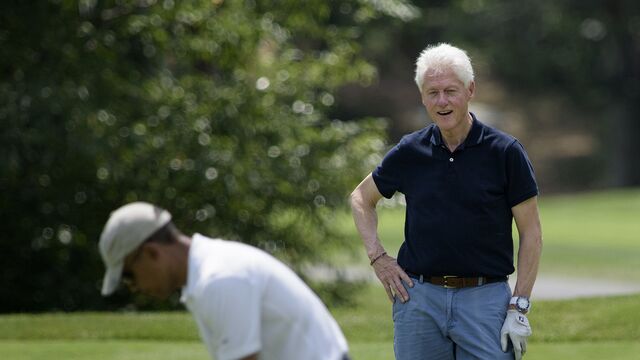 President Barack Obama and former President Bill Clinton are golfing on Martha's Vineyard with former Clinton adviser Vernon Jordan on Jordan's 80th birthday.
Reporters were permitted a glimpse of the men from the first hole of the Farm Neck Golf Club. Ambassador Ron Kirk, the former U.S. Trade Representative, rounded out Saturday's foursome.
Also on Bloomberg Politics: President Obama's 2015 Martha's Vineyard Vacation in Photos
Obama and Clinton, who have golfed together before, each are vacationing on the Massachusetts island. Later Saturday, they are to attend a celebration at Farm Neck for Jordan, the civil rights lawyer and Wall Street banker.
Hillary Clinton also is expected to arrive on the island from Iowa, where she has been campaigning for president. She is expected to attend Jordan's party, and while on the island also is expected to raise money and meet with campaign supporters.
Before it's here, it's on the Bloomberg Terminal.
LEARN MORE