Small Tea Party Meeting Has a Special Guest: Big Oil
Faced with a president who wants to make fighting climate change part of its legacy, lobbyists are instead taking their fight to the streets.
by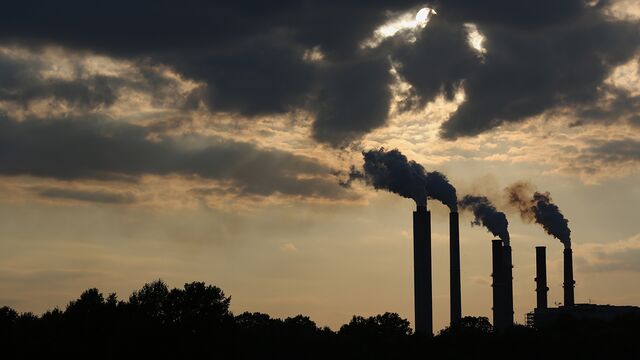 The featured speaker at the July meeting of the Northern Virginia Tea Party was Miles Morin, the state coordinator of Virginia Energy Citizens.
About three dozen people came to hear him in a sports bar just outside the Capital Beltway in Falls Church. He took the stage following the Lord's Prayer, the Pledge of Allegiance, a retired Air Force colonel's advice on emergency preparedness—"lock and load"—and a retired Exxon Mobil Corp. environmental adviser's presentation on "the myth of climate change."
Morin's talk originally was billed as being about how "the radical environmental movement poses a serious threat to our freedoms, our property." That description was removed from an online invitation after it was reported by The Intercept, a news website. In the revised iteration, Morin was to share information on how to tell "local, state and federal officials why you support pro-energy policies."
Morin said his organization supports "all of the above" in domestic energy production—a slogan that President Barack Obama frequently uses to describe his energy policy. At least one member of the crowd mentioned his interest in just one of the above—rooftop solar panels helping him unplug from the grid. But Morin talked only about oil and gas in general and specifically about bringing fracking and offshore drilling to Virginia.
Virginia Energy Citizens, which describes itself as a grassroots coalition, is sponsored by the American Petroleum Institute, the main lobbying group for the U.S. oil industry. The fine print on the bottom of Energy Citizens' website acknowledges the relationship. Morin works for Capital Results, a public relations firm in Virginia and North Carolina, according to his biography on the company's website.
The oil and gas industry is resisting a string of new regulations this year from the Obama administration, affecting methane leaks, fracking on federal land, crude by rail, and carbon emissions from power plants. Faced with a President who wants to make fighting climate change part of its legacy, lobbyists are instead taking their fight to the streets. The Tea Party meeting offers a rare glimpse of their tactics on the ground.
It also illustrates a new twist on the age-old Washington influence game: Lobbyists and paid consultants often try to shape public opinion with advertising, but attending meetings and passing themselves off as grassroots activists is new, said Craig Holman, the government affairs lobbyist for Public Citizen, a Washington-based watchdog group. It could create the appearance of a public outcry to lawmakers who don't realize lobbyists are behind it, he said.
"That's clearly deceptive," Holman said. "Not only are they trying to deceive the Tea Party activists, they'll also be deceiving Congress at the same time."
Environmental activists with the Sierra Club are familiar with this tactic, which they call "astroturfing," according to Michael Brune, the group's executive director. The organization said it has identified millions of dollars spent on front groups to resist local fracking bans, oppose state forests, influence utilities commissions and resist climate-change regulations.
Among the assertions Morin made at the meeting:
On fracking: "The EPA has said there is no evidence of hydraulic fracturing contaminating drinking water." But in a June report, the Environmental Protection Agency said fracking and related activities contaminated drinking water in a number of specific instances, although the impact was not "widespread" or "systemic."
On the EPA's plan to restrict ozone: "We're not even there yet at the 75 parts per billion 2008 level, and EPA is proposing to lower it to 60 or 65 parts per billion, and if that happens it will put most of Virginia in a non-attainment zone." In fact, all but three of Virginia's counties meet the current standard. The EPA is proposing to lower the standard to between 65 and 70 parts per billion. Nine Virginia counties would fail at 70 parts per billion, another four wouldn't meet the stricter standard, and 10 counties already have ozone levels below 65 parts per billions. The EPA projects all Virginia counties would meet the proposed range by 2025.
On the impact of ozone restricting: "It will increase our electricity rates on average by 15 percent throughout the country if we lower those standards." Meeting the proposed 65 parts per billion ozone standard would increase average home power prices by 1.7 percent over what they would otherwise be through 2040, according to a February study by NERA Economic Consulting for National Association of Manufacturers.
On health effects: "A federal court, just this past year, found that lowering the ozone level any more would not have positive effects on human health." Last October, the U.S. Supreme Court declined to review a 2013 appeals court decision that upheld the EPA's 2008 standards, which industry groups said were too restrictive. That decision also rejected environmentalists' claims that the standard was too lax—the court said the EPA had done enough to show that setting the level at 75 parts per billion protected public health.
Morin urged attendees to sign up to write letters to the editor, meet with elected officials and attend rallies. He promised to linger after the meeting to take questions, but he said he doesn't talk to reporters.
Ron Wilcox, the meeting's host for the Tea Party, concluded Morin's presentation saying, "We want to help this group as much as we possibly can."
Before it's here, it's on the Bloomberg Terminal.
LEARN MORE