Jeb Bush's Florida Economy Facts Lacking Context: Reality Check
Jeanna Smialek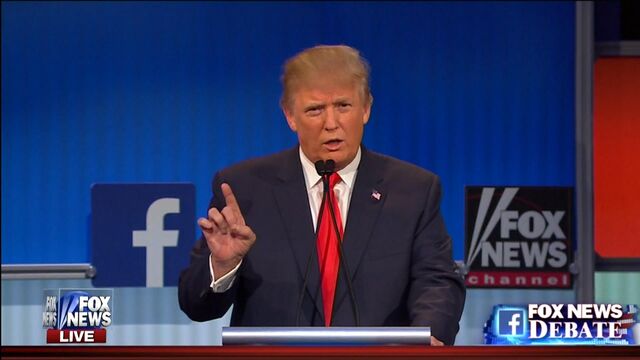 Former Florida Governor Jeb Bush made assertions on his economic record during the Republican presidential debate Thursday in Cleveland. How did the claims square with the facts?
The Claim: "I was a governor of a state that saw people lifted up because we had high, sustained economic growth," said Bush, 62. "We created 1.3 million jobs."
The Facts: Florida's economy was booming for much of his time in office between 1999 and the start of 2007, and the state added 1.3 million jobs. But the boom was fueled by a real-estate bubble in Florida, and Bush exited just before it burst.
Also on Bloomberg Politics: Governors Who Would Be President Have Mixed Records on Miracles
Between when Bush left office in January 2007 and the month that employment hit its lowest level in December 2009, jobs in the state fell to 7.13 million from 8.04 million -- erasing 910,000 positions in less than 3 years. The construction job loss was especially stark, with the industry's workforce cut by roughly half between 2007 and 2011.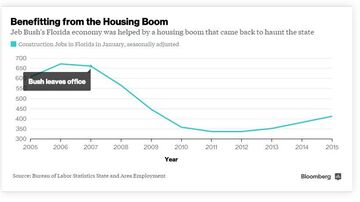 Before it's here, it's on the Bloomberg Terminal.
LEARN MORE