Bobby Jindal: 'Fight' to Defund Planned Parenthood Even If It Causes Government Shutdown
The Louisiana governor and presidential candidate says congressional Republicans need to fight harder.
by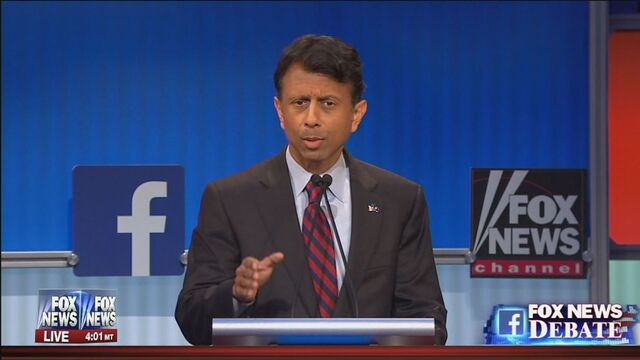 Louisiana Governor Bobby Jindal said Congress should defund Planned Parenthood even at the risk of a government shutdown this fall, calling recently unearthed videos of an official for the organization discussing the cost of aborted fetal tissue "absolutely disgusting."
Jindal said the Republican-led Congress should "absolutely" fight to defund the group in the upcoming government funding bill to keep money flowing after Sept. 30, and added that if there's a shutdown it would be President Barack Obama's fault.
"In terms of shutting down the government, I don't think President Obama should choose to shut down the government simply to send taxpayer dollars simply to this group that has been caught, I believe, breaking the law but also offending our values and our ethics," Jindal said during the second-tier Fox News forum Thursday in Cleveland for candidates who didn't make the primetime debate.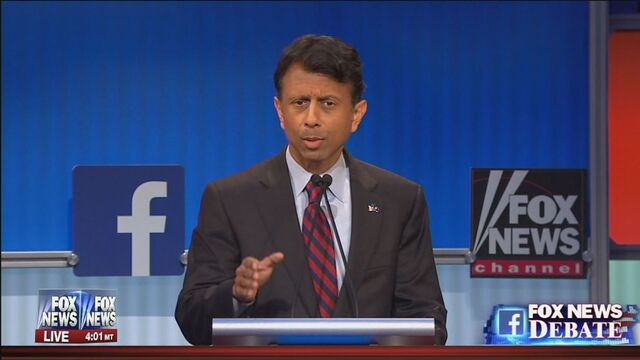 Jindal also described congressional Republicans as weak.
"It's time for Republicans in D.C. to fight. Too often they give up, they negotiate with themselves," he said, arguing that Republicans promised to undo Obama's executive actions and repeal Obamacare but failed. (Jindal did not indicate what strategy congressional Republicans should use to muster the requisite 60 votes needed in the Senate or overcome a veto by Obama.)
The issue has divided Republicans. Texas Senator Ted Cruz and presidential front-runner Donald Trump support the shutdown tactics, but Senate Majority Leader Mitch McConnell and other Republican congressional leaders are deeply skeptical, recognizing they won't be able to override a guaranteed veto by Obama. McConnell promised earlier Thursday that "there will be no government shutdown."
Before it's here, it's on the Bloomberg Terminal.
LEARN MORE