Alaska Senator Doesn't See Obama Saying Yes to Keystone Pipeline
Jim Snyder and Laura Curtis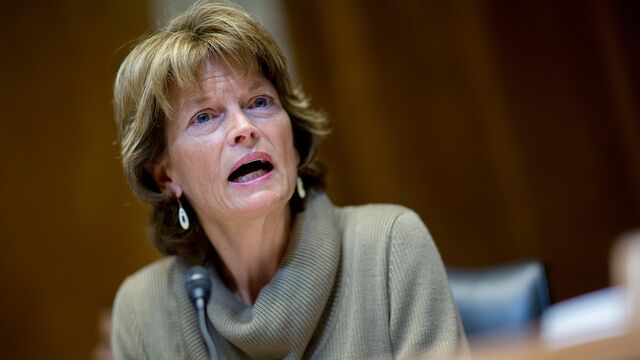 The chairman of the Senate energy committee said she thinks President Barack Obama will reject the Keystone XL pipeline to protect his legacy on climate change.
Senator Lisa Murkowski, an Alaska Republican, said Keystone has become a symbol of the administration's commitment to addressing global warming, and she doesn't think Obama will approve the pipeline in advance of global climate talks in Paris later this year.
"I don't see a scenario where the president would sign off on Keystone," Murkowski, chairman of the Senate Energy and Natural Resources Committee, told Bloomberg editors and reporters Thursday in Washington.
The pipeline "just doesn't fit with the president's climate initiative," she said, noting the plan to cut carbon dioxide emissions from power plants that was released earlier this week by the Environmental Protection Agency.
Senator John Hoeven, a North Dakota Republican, said during a floor speech on July 28 that Obama would reject the Keystone XL pipeline after the Senate left for the August recess. Hoeven cited multiple sources without identifying them.
Both Murkowski and Hoeven support Keystone. Proponents say the climate risks are overblown, in part because the oil sands in Alberta would be developed even without the pipeline, and that the project would create jobs and help an ally in Canada.
Murkowski said she didn't have direct information about the administration's decision.
'Continuing Disappointment'
"We're all trying to read tea leaves out there," she said. "Will it be a continuing disappointment? Yeah."
Murkowski also said she hadn't made up her mind on whether to support the nuclear agreement with Iran, but said she was skeptical that the U.S. and the other nations involved in the talks got the best deal they could.
"I have not been convinced that the contours of this agreement make the world a better place," she said.
Murkowski may get a chance to ask Obama directly about some of her concerns.
She said the president plans to spend three days in Alaska later this month. He'll join a group of foreign ministers including U.S. Secretary of State John Kerry who are part of the Arctic Council, a group of eight nations that border the arctic.
The ministerial won't be an official council meeting, she said.
"The president of the United States doesn't go to anybody's state and stay three days and not do something," Murkowski said. "So this is the talk about town. 'Oh my gosh, what's he gonna do? Is he going to lock up ANWR? Is he going to put the Bering Sea canyons in as a marine protected sanctuary?' We don't have any idea."
"We're told he's bringing his family, so enjoy it. Go out and see some of it. That's certainly what I'm going to be encouraging."
Before it's here, it's on the Bloomberg Terminal.
LEARN MORE