Senate Democrats Tread Carefully On Biden 2016 Rumors
Normally talkative senators turn skittish when asked to handicap a potential nomination fight between two former colleagues.
by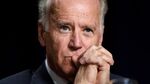 Recent reports that Vice President Joe Biden is considering a presidential run in 2016 were met with caution Tuesday by his former Senate Democratic colleagues, many of whom seemed torn between loyalty to a longtime friend and a desire not to get crosswise the party's clear front-runner, Hillary Clinton.
"I have great respect for Joe Biden," said Illinois Senator Dick Durbin, the chamber's deputy Democratic leader. "He's an extraordinary person and I count him as a dear friend. He owes it to himself and his family to take a hard look at this. I'll wait and see what he decides to do before I presume whatever his decision may be."
Durbin admitted in April he had a "testy" relationship with Clinton, another former Senate colleague, after he endorsed then-fellow Illinois Senator Barack Obama in 2008. Now Durbin says she would be be an "extraordinary president." He wouldn't comment, however, on whether Biden would be a better candidate. "It's too soon to even speculate on that," he said.
California Senator Dianne Feinstein said Democrats are "extraordinarily fond of Joe Biden—we served with him for a number of years." But she said she hasn't spoken to him about 2016 and doesn't know what his intentions are. Nor would she discuss if he'd be a good president. "I'm not going to get into that right now," the senator said.
There are many reasons to doubt that Biden will jump into the race as he has done very little to lay the groundwork for such a move and places far behind Clinton in national Democratic polls. The recent round of speculation was sparked by New York Times columnist Maureen Dowd, who reported that the vice president's late son Beau Biden urged him to run for president before dying of brain cancer in May.
One Democrat, Senator Chuck Schumer, who was Clinton's New York colleague in the Senate, was unequivocal when asked by Bloomberg about the prospect of a Biden bid. "I think Hillary will be the next nominee," said Schumer, who is poised to be the next Democratic leader.
Minnesota Senator Amy Klobuchar declined to comment on whether there was an opening for Biden. She had just left a hearing on the Iran nuclear deal, she said, and was focused on that.
Less cautious was a Republican who knows both former senators well. Arizona Senator John McCain, the 2008 Republican nominee, said Biden "wouldn't be a president that's in keeping with my philosophy, but he's an honest man and a friend of mine."
The Arizonan said recent poll findings about Clinton's "disapproval ratings or lack of trust" create an opening for Biden. Asked whether those poll numbers present a fair depiction of the former secretary of state, McCain said "life isn't fair."
(Kathleen Miller contributed to this report.)
Before it's here, it's on the Bloomberg Terminal.
LEARN MORE