Obama to Lobby Jewish-American Groups on Iran Nuclear Agreement
Margaret Talev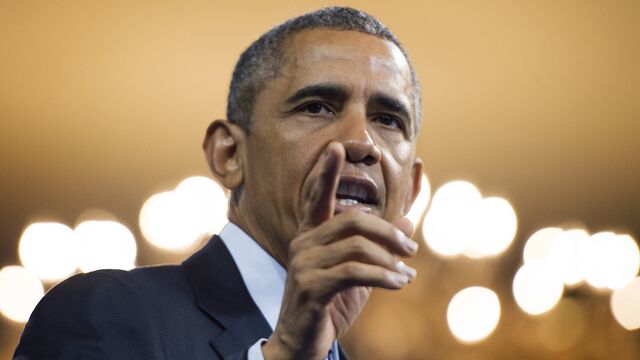 President Barack Obama will convene a group of leaders from Jewish-American groups on Tuesday to talk about the nuclear deal with Iran, part of the administration's lobbying effort before a congressional vote next month.
Obama also is calling members of Congress, and White House press secretary Josh Earnest said Monday he wouldn't rule out more meetings with lawmakers this week.
Earnest expressed confidence that the White House was making progress in swaying enough lawmakers to keep the agreement negotiated with Iran and five other world powers on track.
He declined to say which groups Obama will meet with or give details on the president's calls to Congress. The administration is trying to counter criticism of the agreement from Republicans and some Democrats, as well as vehement opposition from Israel.
"There's no denying there is intense political pressure on both sides of this agreement," Earnest said.
Israeli Prime Minister Benjamin Netanyahu, an ardent critic of the agreement, plans to deliver an address to North American Jewish groups via a webcast on Tuesday.
Obama plans to deliver a speech on why the agreement is in the best interest of the U.S. on Wednesday at American University in Washington.
Lawmakers have until September to review the accord struck on July 14, which the White House says would cut off Iran's path to building a nuclear weapon. If Congress passes a resolution of disapproval -- the likely outcome in the Republican-controlled House and Senate -- Obama can veto it. Administration officials are counting on Democrats to sustain a veto, which would stand unless two-thirds of Congress voted to override it.
Before it's here, it's on the Bloomberg Terminal.
LEARN MORE