Lobbying Congress on Iran Deal Consumes Washington's Summer
Billy House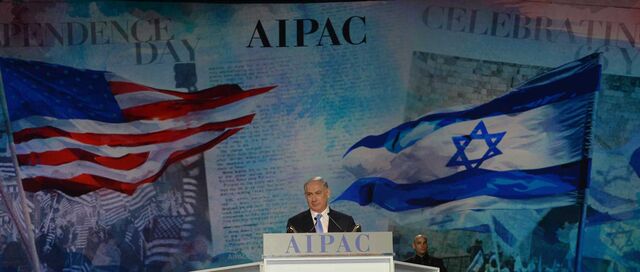 The August recess hasn't even started for the U.S. Senate yet the fight over the Iran nuclear deal is hitting a furious pace as President Barack Obama and his critics each try to show they have the upper hand.
On Monday, 22 House Democrats -- most of them freshmen -- are leaving for Israel on a trip that will include a meeting with Prime Minister Benjamin Netanyahu, who has denounced the deal as a threat to Israel's security.
Next week, 36 Republicans -- also mostly freshmen -- plan to meet with Netanyahu during a similar trip paid for by the same nonprofit offshoot of the American Israel Public Affairs Committee, which is lobbying against the deal.
Representative Peter Roskam, an Illinois Republican, said Monday that there are enough votes to pass a House resolution disapproving the Iran nuclear pact. Still, the tally of 217 Republican co-sponsors he announced -- plus a non-voting delegate from American Samoa -- is far short of the number needed to override a presidential veto.
White House press secretary Josh Earnest reiterated Monday, "We've got enough support in the House of Representatives" to sustain a veto of a resolution disapproving the deal.
The agreement with Iran by the U.S. and five other world powers would curb the Islamic Republic's nuclear program in return for easing sanctions. Congress has until mid-September to review the accord. If lawmakers adopt a resolution disapproving the agreement -- as is likely in the Republican-controlled House and Senate -- Obama has said he will veto it.
Two-Thirds Vote
The question then would be whether Congress can override the veto. That would require two-thirds votes in the House, which currently has 434 members, and the 100-member Senate.
With the House already on its August recess and the Senate set to adjourn later this week, the Iran debate is taking center stage and lawmakers are being pressured from all sides.
Obama has been making calls and holding meetings with lawmakers, and Earnest said Monday he wouldn't rule out more meetings this week. The president plans to convene a group of leaders from Jewish-American groups on Tuesday to talk about the deal.
Obama, Netanyahu
Obama is set to deliver a speech on why the agreement is in the best interest of the U.S. on Wednesday at American University in Washington. Also, Netanyahu plans to deliver an address to North American Jewish groups via a webcast on Tuesday.
A potential boost to Obama's cause came Monday with word from Secretary of State John Kerry, visiting Qatar, that foreign ministers from the Gulf Cooperation Council agreed the accord will contribute to regional security.
All but 29 House Republican names were on the list of co-sponsors of Roskam's resolution, H.Res. 367, to disapprove the deal.
"We're confident most, if not all, Republicans will vote against the deal," Michael Shapiro, a Roskam spokesman, said in e-mailed statement.
Administration officials are counting on Democrats to sustain a veto. The top House Democrat, Minority Leader Nancy Pelosi of California, has said she is confident that will happen.
Hoyer, McCarthy
The No. 2 House Democrat, Steny Hoyer of Maryland, is leading the trip starting Monday with 21 other Democrats to Israel. Next week House Majority Leader Kevin McCarthy, a California Republican, will lead a group of 35 other Republican lawmakers on a similar trip.
Hoyer's office said in a statement that his Democratic delegation will meet with Israeli and Palestinian government officials, including Netanyahu, President Reuven Rivlin and Palestinian President Mahmoud Abbas.
The group will meet with U.S. Ambassador Dan Shapiro and military officials, and will visit historical and cultural sites including Yad Vashem, Israel's memorial to the victims of the Holocaust.
The eight-day, expense-paid trip, like the Republican trip set for next week, is organized by the American Israel Education Foundation, an offshoot of AIPAC. The organization has paid for hundreds of lawmakers to travel to Israel in the past.
Craig Holman, a government affairs lobbyist for Public Citizen, a government watchdog group, said, "The timing of these trips makes it quite obvious that these junkets serve a lobbying purpose."
Paying for Travel
Holman said that while congressional rules generally ban lobbyist-paid travel, an organization "may create a nonprofit 501(c)(3) on paper, and if that (c)(3) does not have any lobbyists on its payroll, it may then pay for extended privately sponsored travel."
Neither Hoyer nor McCarthy's office would release the list of lawmakers taking part in the two trips.
One group that supports the nuclear deal, CodePink, said on its website that congressional freshmen are the key to the outcome. It urged backers of the nuclear deal to contact freshman lawmakers to "Tell them you disapprove of their trip and urge them to support the nuclear deal."
AIPAC spent almost $1.67 million on lobbying in the first half of 2015, according to disclosure filings with the Senate. Included in their filings was lobbying on the measure enacted in May that lets Congress review the nuclear deal with Iran. In the first half of 2014 AIPAC spent just more than $1.5 million.
Before it's here, it's on the Bloomberg Terminal.
LEARN MORE