Hillary Clinton Super-PAC Used Uber Almost as Much as the One Backing Jeb Bush
The car-hailing service was popular with political staff in the first half of the year.
by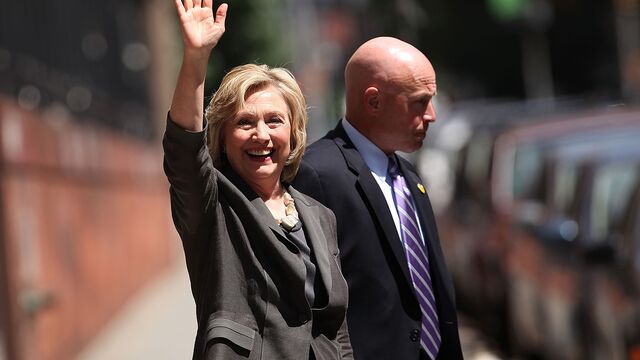 While Hillary Clinton may be going cautiously on the topic of Uber, the super-PAC backing her campaign has been using the car-hailing service regularly, new records show.
Priorities USA Action, which raised $15.65 million in the first half of the year, spent about $1,500 on about 60 Uber trips over that same period, according to records filed Friday with the U.S. Federal Election Commission. That's almost as much as Right to Rise, the super-PAC supporting Jeb Bush, who has been touting the value of the so-called sharing economy.
Right to Rise spent $1,900 on Uber rides during the first six months of the year, while Bush's campaign spent about $1,400 on it in the second quarter. 
Uber Technologies Inc., the poster child of the sharing economy, has become part of a national conversation on income equality. So far, it's successfully fought off efforts by New York City Mayor Bill de Blasio, a Democrat who has argued that the company hurts workers and clogs streets, to restrict the growth of the company's fleet.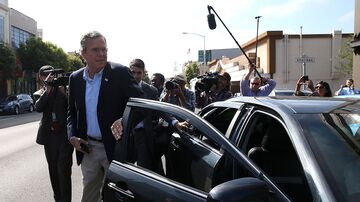 Republican Bush, the former Florida governor, has tried to position himself as savvy to the new economy. He made a show of using Uber to during a visit to San Francisco last month and has taken meetings with the company.
Without mentioning Uber by name, Clinton, a Democrat, in an economic policy speech in July, said the "on demand" and "gig economy," including those who drive their own cars, is creating exciting opportunities and unleashing innovation while also "raising hard questions about workplace protections and what a good job will look like in the future."
Clinton's campaign committee spent $219 on four Uber trips during the second quarter, according to FEC filings. That may not cover all transportation costs if campaign staffers were charging things to their personal credit cards for reimbursement later.
The campaign spent much more on rental cars, including Zipcar, another company that has disrupted traditional players. Campaign spending records show about $9,500 in rental car bills. 
—Jennifer Epstein contributed to this article. 
Before it's here, it's on the Bloomberg Terminal.
LEARN MORE