Chris Christie: Mike Huckabee's Iran Statement Wasn't Smart
The New Jersey governor takes issue with Mike Huckabee's Holocaust metaphor.
by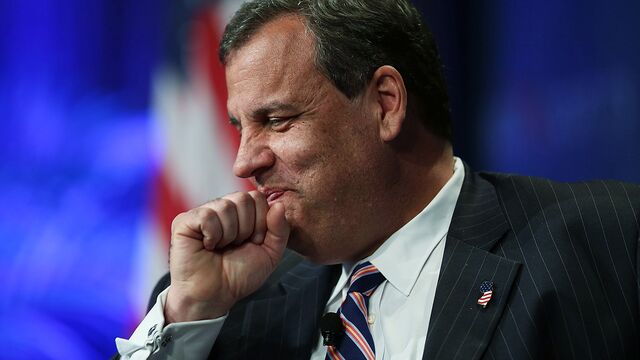 For New Jersey Governor Chris Christie, it was a metaphor too far. 
On Wednesday, Christie told With All Due Respect host John Heilemann that Mike Huckabee's choice of words to describe the Obama administration's Iran deal was problematic. 
"I don't agree with the hyperbolic nature of the comment, and I also think that it's somewhat offensive to the Israelis," Christie said during a one-on-one interview in Manchester, New Hampshire. "Israelis have a right of self-determination ... they have the right to defend themselves. No one is going to lead them anywhere. Prime Minister Netanyahu and the Knesset are going to make a judgement about what they want to do to protect Israel's national security. So, I thought it was kind of off-key in a number of different ways, and something I wouldn't have said." 
Over the weekend, Huckabee invoked the Holocaust when expressing his displeasure with the Iran deal, saying that it "will take the Israelis and march them to the door of the oven."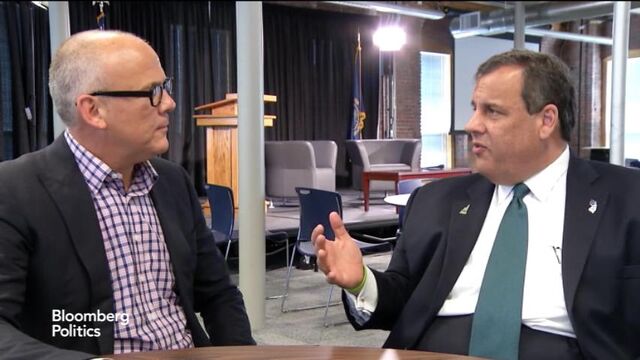 "As you know, I have severe concerns about the agreement," Christie added, "but I would not have used that kind of language, not only because I think it's too hyperbolic, but because I don't think it acknowledges appropriately the role that Israel has for its own self-determination and national security."
The current Republican candidates have all come out strongly against the Iran deal, but some—like Christie, South Carolina Senator Lindsey Graham, and former Florida Governor Jeb Bush—have sought to distance themselves from from the tenor of Huckabee's remarks. Donald Trump, meanwhile, said Tuesday that he had no problem with the characterization. "I'm OK with it," Trump told Fox News. 
Christie's full interview aired on Wednesday at 5 p.m. ET on Bloomberg's With All Due Respect. 
Before it's here, it's on the Bloomberg Terminal.
LEARN MORE