Republican National Committee Defends 2016 Debate Plan
The Wall Street Journal op-ed comes amid complaints from candidates at risk of exclusion.
by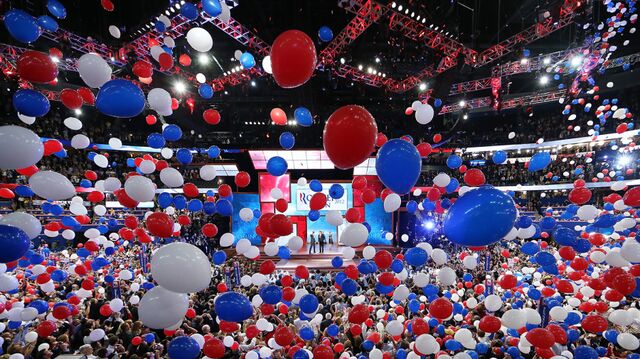 The Republican National Committee is on defense over the plan for the first two presidential primary debates, with a spokesman taking to the Wall Street Journal opinion page on Sunday to try to address critics.
The op-ed comes amid complaints from candidates at risk of exclusion from the forums based on media hosts' criteria, and as reality-TV star Donald Trump appears to have secured a place in the first debate to the chagrin of many Republicans.
"Most observers concluded after the 2012 election that the packed debate schedule was a disservice to the candidates—and, more important, to the voters," RNC spokesman Sean Spicer wrote. "The schedule kept candidates off the campaign trail, robbing them of time that otherwise could have been spent meeting with voters, listening to their concerns and trying to earn their support. There was also frustration about debate hosts and moderators, some of whom had concocted bizarre and irrelevant questions."
So the RNC decided to pursue three goals for 2016, he wrote: A predictable debate schedule, more involvement of the conservative media, and more host states. Yet the criteria for debate inclusion, he notes, by law is left to media hosts—including Fox News' standard for the first debate on Aug. 6 restricting participation to the 10 candidates with the highest average in the five most recent national polls.
"Those who call on the RNC to change the criteria misunderstand the law," Spicer wrote. Appearing to disavow any last-minute move to oust Trump and make room for more experienced candidates, he added: "No special exemptions can be made; special treatment cannot be given to certain candidates. Fox News and [second debate host] CNN have met these standards."
The use of national polls isn't without merit, Spicer added. "Those who dispute the use of national polls as the basis of deciding who's onstage for the first two debates should keep in mind that networks may use different criteria for subsequent ones. That includes polls of the voters in the state where the debate is held. But also keep in mind we are a national party trying to win a national election," he wrote.

Read more about the wide Republican field angling for the 10 available spots in the upcoming debates.
Before it's here, it's on the Bloomberg Terminal.
LEARN MORE