Hillary Clinton to Lay Out Climate, Renewable Energy Policy in Iowa
Jennifer Epstein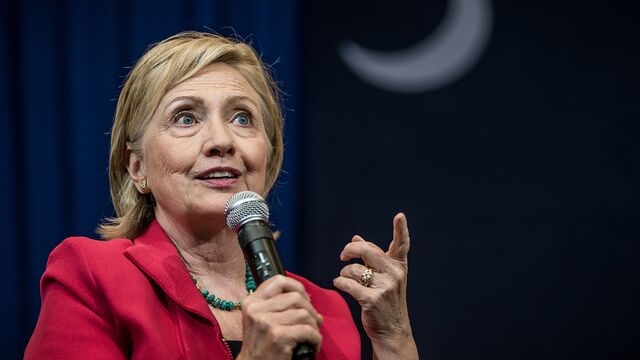 Democrat Hillary Clinton will unveil her policy agenda on climate and renewable energy on Sunday and Monday in Iowa, the center of the U.S. ethanol industry.
"We also have to finally get serious about climate change and clean renewable energy," Clinton said Saturday, She spoke at an event in a private home in the Des Moines neighborhood of Beaverdale, a center of Democratic activism in the state that will hold the first presidential nominating contest of 2016.
"It is not only the obviously right thing to do -– there is a lot of economic opportunity," said Clinton.
Comparing her climate objectives to the ambitious goals that former President John F. Kennedy set at the beginning of the 1960s on travel to the moon, Clinton said she she plans to "set some really ambitious goals for our country that, once again, I know we can meet."
Iowa is the nation's largest producer of ethanol, a renewable fuel that in the U.S. is made mostly from corn. It accounted for 28 percent of U.S. fuel ethanol production in 2014, according to the Renewable Fuels Association.
Clinton, frontrunner for the 2016 Democratic nomination, has been gradually laying out her policy proposals. On Friday she spoke of a plan to raise capital gains taxes and discourage the "hit-and-run" tactics of some activist investors.
Before it's here, it's on the Bloomberg Terminal.
LEARN MORE