Obama Kicks Off Africa Visit With Reunion With Kenya Relatives
Mike Dorning and Margaret Talev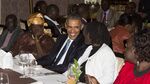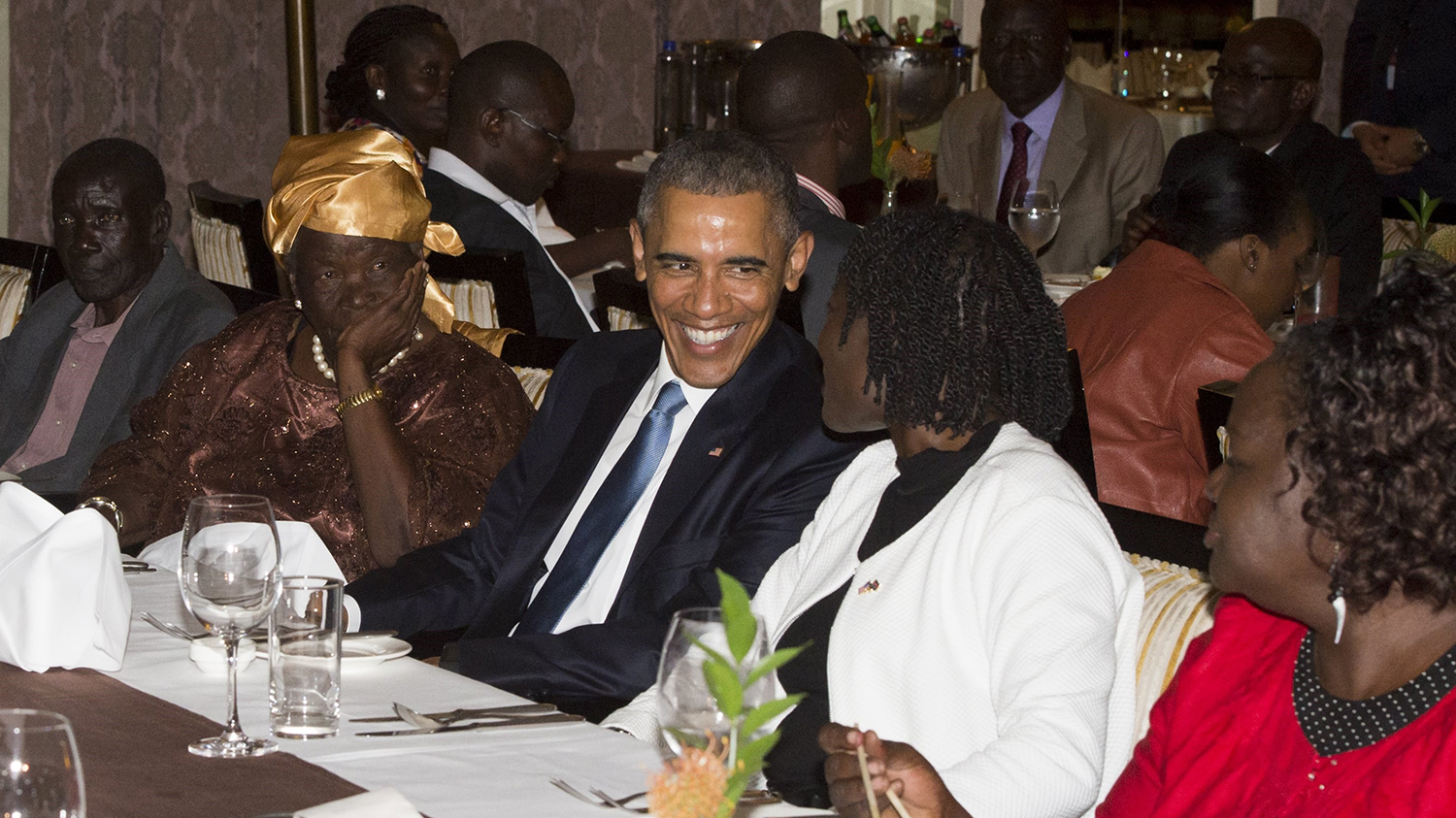 Barack Obama met briefly with some of his relatives after arriving in Kenya, a gesture aimed at conveying respect for family members after the White House ruled out a separate stop in his grandmother's remote village of Kogelo.
The meeting, which wasn't on the president's official schedule, took place in Nairobi shortly after he landed there for his first visit as president to his late father's homeland of Kenya.
Air Force One landed in Nairobi at just after 8 p.m. local time. After a formal greeting from Kenyan President Uhuru Kenyatta and other officials, and Obama's half-sister, Auma Obama, the U.S. president headed to his hotel. There, he was joined for dinner by about three-dozen relatives, according to the White House.
His step-grandmother, Sarah Obama, 94, and half-sister were among those seated at two long tables inside the restaurant at the Villa Rosa Kempinski.
The U.S. president last visited Kenya in 2006 when he was a junior U.S. senator from Illinois. His wife, Michelle, and daughters Sasha and Malia accompanied him then, and he did travel to Kogelo to see his grandmother and visit the grave of his father, Barack Hussein Obama Sr., whom he barely knew and who died in 1982. The White House ruled out a stop in Kogelo on this visit, given logistical and security constraints.
Obama's half-brother, Malik Abon'go Obama, said in an interview earlier this month that he missed the days when the two men were closer and that he hoped he'd have the chance to spend time with him when he visited and "sit down and enjoy each other."
Before it's here, it's on the Bloomberg Terminal.
LEARN MORE