Obama's No-Money-From-Lobbyists Policy? Democratic Party Says Fuggedaboutit
by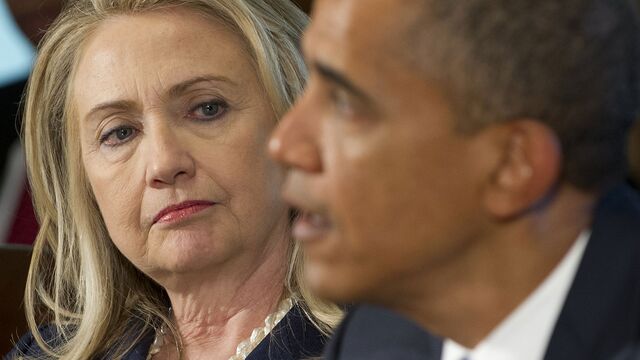 The Democratic National Committee is reversing its Obama-era ban on fundraising from lobbyists and political action committees – at least when it comes to building a massive war chest for its 2016 convention and in taking in cash raised by primary candidates for joint fundraising accounts.
The change, announced Thursday, brings the party's fundraising policies back in line with its practices in most cycles before Barack Obama became the Democratic presidential nominee in 2008, a campaign in which he contrasted his refusal to take lobbyist money with Hillary Clinton's position. When he bested Clinton in the race for the nomination, Obama aligned the DNC's fundraising rules with his campaign's, barring lobbyists and PACs from giving to the party's accounts, including the 2008 and 2012 conventions.
Clinton, the Democratic frontrunner, has chosen to accept lobbyist and PAC money for her campaign accounts. Concerned about being able to compete with Republican National Committee's fundraising rules and with the massive super PACs backing GOP candidates, her allies privately encouraged the DNC to revert to its pre-2008 standards.
The convention in particular is in need of a cash infusion, after Obama signed a law in 2014 ending public funding for the Democratic and Republican conventions, to which Americans could choose to contribute when paying their taxes.
In 2012, the parties both got $18.2 million for their conventions, which amounted to about a quarter of their overall budgets. In the 2004 cycle, the Democratic convention raised about 10 percent of its budget from lobbyists and PACs. To bolster their coffers, the DNC and RNC jointly lobbied the Federal Elections Commission last year, asking that contributions to the parties not count toward donors' annual limit on giving to the parties. The FEC agreed, ruling that donors could give $32,400 annually to the parties and the same amount to the conventions.
While the change will be in effect for some of the DNC's fundraising moving forward, Obama "will continue to decline to raise funds for the DNC from lobbyists or political action committees for any of the committee's activities or programs," DNC press secretary Holly Shulman said, and the DNC will "at this time ... continue its policy of not accepting donations from political action committees and lobbyists for its general fundraising operations."
But, as Obama's power wanes and Clinton's waxes, "the DNC will continue to review and update its policies looking ahead to 2016," Shulman said.
Before it's here, it's on the Bloomberg Terminal.
LEARN MORE