De Blasio's Push to Curb Uber in NYC May Get Vote This Week
Freeman Klopott and Henry Goldman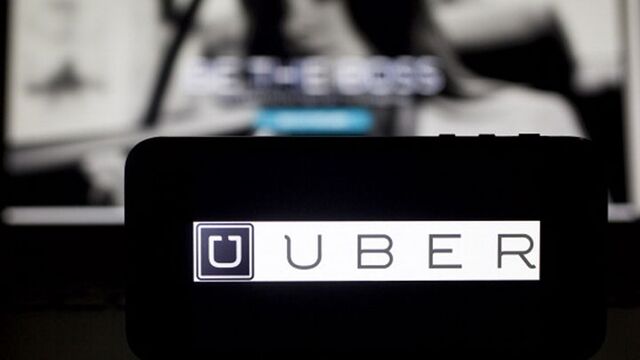 The New York City Council may vote as soon as this week on Mayor Bill de Blasio's plan to limit the growth of ride-hailing service Uber Technologies Inc.
No decision has been made on whether the measure will come up at the council's next scheduled meeting Thursday, said Eric Koch, a spokesman for Speaker Melissa Mark-Viverito. The bill would first have to clear the transportation committee, where it has the support of Chairman Ydanis Rodriguez, an outspoken Uber critic backed by the yellow-taxi industry. De Blasio said Monday that he wanted the council to vote "as quickly as possible."
The measure would restrict the growth of fleets with 500 or more cars to 1 percent while city officials conduct a study on traffic congestion, which would be due April 30. While the limit would affect all for-hire ride services, including traditional black-car companies like Carmel and Dial 7, the biggest loser would be San Francisco-based Uber, which has grown to include 19,000 vehicles and is expanding about 3 percent a month.
"There are already many more Uber vehicles than there are yellow taxis in New York City, and that's just happened in a few years time," de Blasio told reporters Monday. "There are a lot of unintended consequences we're starting to see in terms of congestion and pollution."
City Comptroller Scott Stringer on Tuesday called for the vote to be delayed.
"It makes no sense to arbitrarily cap Uber and other for-hire vehicle companies before we study the impact of congestion on the streets of New York," Stringer said in a statement. "We need to make sure that our transportation system works for everyone, including the City's traditional yellow cabs, for-hire drivers, and most importantly the riding public."
Booming Business
The growth of Uber, which began operating its mobile app-based service in the city in 2011, is part of a boom in for-hire vehicles, which have ballooned 66 percent to 63,000 since 2011. City officials say that without regulation, the number could surge to 100,000 in five years.
The legislation is the latest battle in a fight between the traditional taxi and limousine industry, which gave de Blasio's 2013 mayoral campaign more than $500,000, and digital ride-sharing companies like Uber and Lyft Inc. The taxi industry also donated more than $150,000 to council members, including more than $27,000 this year to Mark-Viverito. Rodriguez received $8,500 in 2013.
Uber executives say the measure threatens its business model and shows a lack of support for the city's technology industry, which accounts for about 300,000 jobs and $30 billion in yearly wages. The company has been running television ads that depict de Blasio as captive to his campaign donors and hurting job growth, especially in boroughs outside Manhattan.
"Tell Mayor de Blasio: You promised to end income inequality," the ads say. "Don't put taxi donors ahead of jobs."
Wal-Mart Comparison
De Blasio has fired back, equating Uber to multinational companies like Wal-Mart Stores Inc. and saying unchecked growth could make the jobs Uber is bringing to New York less valuable as the battle for fares intensifies.
"There's a lot of people in the private sector who'd like to have no government regulation whatsoever, but that's always proven to be a huge mistake," de Blasio said Monday.
This isn't the first time the mayor has gone after the company. In May, he backed a plan to require Uber, Lyft, and other ride-hailing services to get city approval for changes to the user interface on smartphone apps. The city dropped the plan after a backlash from technology companies, including Facebook Inc.
Founded five years ago with venture capital funding, Uber has grown to serve more than 300 cities worldwide, stirring conflict with traditional taxi and car-for-hire businesses. It has said its market value is $50 billion.
Before it's here, it's on the Bloomberg Terminal.
LEARN MORE