John McCain Calls Donald Trump's 'War Hero' Remarks 'Totally Inappropriate'
He stops short of calling on the real estate mogul to drop out of the race.
by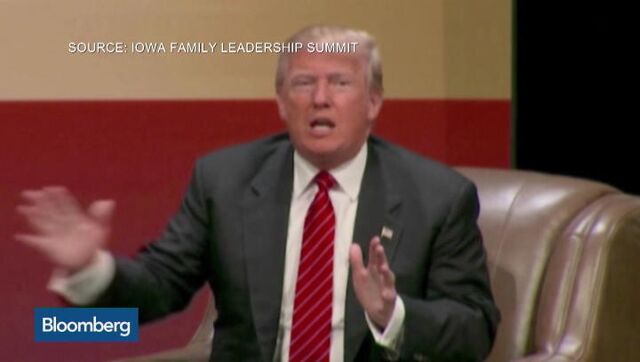 Senator John McCain on Monday said Donald Trump's comments questioning his military record were "inappropriate" and "offensive," but stopped short of calling for the real-estate mogul to drop out of the race for the Republican presidential nomination.
"There are so many men, and some women, who served and sacrificed and happened to be held prisoner and somehow to denigrate that, in any way, their service I think is offensive," McCain, an Arizona Republican, said on MSNBC's Morning Joe program. "It's just totally inappropriate for Mr. Trump to say that he doesn't like to be with people who were captured."
Trump ignited a firestorm of criticism on Saturday after he said at the Iowa Family Leadership Summit that McCain, a former Navy pilot who was held for more than five years in Vietnam after his plane was shot down in 1967, qualifies as a war hero only "because he was captured," and that he likes people who weren't captured.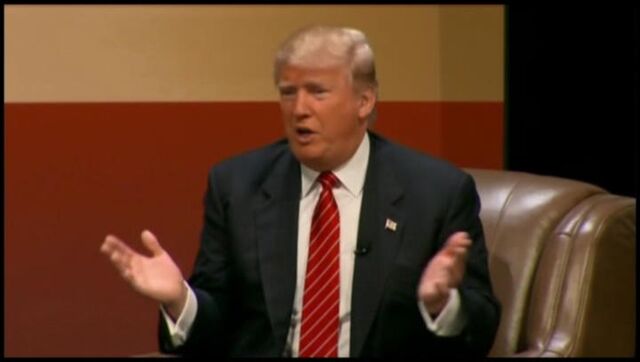 Trump has been at or near the top of several national polls recently, including a Fox News survey out last week that had him leading among Republicans with 18 percent.
McCain said those poll numbers might not hold up in the aftermath of Trump's latest comments.
"I've had a flood of calls from our veterans,'' McCain said. "And they are not happy."
Both Republicans and Democrats repudiated Trump after he made the comment, with some calling on him to pull out of the race.
"His attacks on veterans make him unfit to be Commander-in-Chief of the U.S. Armed Forces, and he should immediately withdraw from the race for president," said former Texas Governor Rick Perry, a former Air Force captain.
Asked if Trump should pull out of the race because of the comments, McCain said, "No. I think that's a decision that he would have to make."
In an opinion piece published Monday in USA Today, Trump pushed back against Republican opponents who have criticized him for his comments.
"A number of my competitors for the Republican nomination have no business running for president,'' he wrote. "I do not need to be lectured by any of them.'' 
White House Press Secretary Josh Earnest said that President Barack Obama had "deep respect for Senator McCain's heroism.''
McCain, Earnest said, "is right when he says that our veterans are the ones who are entitled to an apology.''
Before it's here, it's on the Bloomberg Terminal.
LEARN MORE