Rick Perry Defines 'Trump-ism' as a 'Toxic Mix of Demagoguery and Nonsense'
The former Texas governor responds to Trump's latest criticisms.
by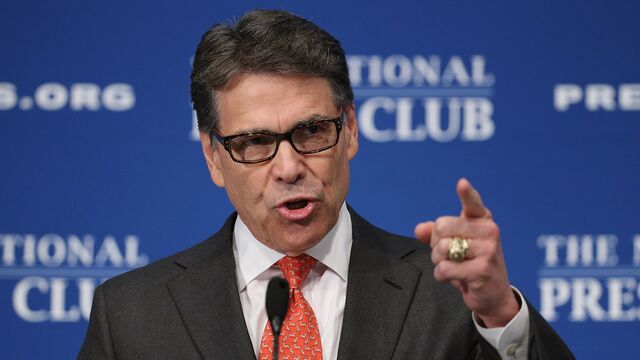 Some candidates are trying to ignore him, others want to cozy up to him, but Rick Perry has decided that an all-out street fight is the best approach to dealing with Donald Trump's rise in the race for the Republican nomination.
In another response to Trump's criticism of the former Texas governor's work securing the border with Mexico, Perry said Trump is merely paying lip service. "I have a message for my fellow Republicans and the independents who will be voting in the primary process: what Mr. Trump is offering is not conservatism, it is Trump-ism—a toxic mix of demagoguery and nonsense," he said. 
Early this month Trump tweeted that Perry had failed to secure the Texas border as governor, after Perry said that he was "offended" by Trump's comments on Mexican immigrants last month.
During an appearance on Fox & Friends on Wednesday, Trump repeated that Perry "failed totally" on border security. In his response, Perry said that it's the federal government's responsibility to secure the border, though that hasn't stopped him from taking action.
"Donald Trump continues to demonstrate his fundamental misunderstanding of border security," Perry said. "Make no mistake—border security is a federal responsibility, but when I met with President Obama last year and it became clear he would not act, I told him if he would not secure the border, Texas would." Last July Perry sent 1,000 Texas National Guard troops to border. 
Before it's here, it's on the Bloomberg Terminal.
LEARN MORE