Bush to Outline Plans to Take on 'Mount Washington'
Taking on Washington, and his rivals in the Senate.
by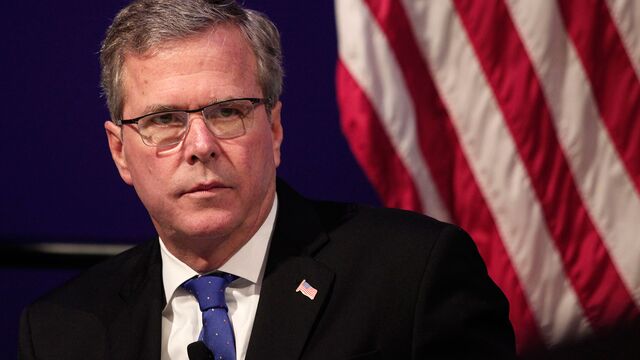 Former Florida Governor Jeb Bush on Monday will kick off a series of speeches that will outline the priorities he'd establish if elected the next U.S. president, spokeswoman Allie Brandenburger told Bloomberg.
The speech on Monday at Florida State University will be aimed at "Mount Washington," and outline reforms for the nation's capital. Bush will talk about about putting "America's financial house in order" and his eagerness to challenge the culture of Washington, Brandenburger said.
The theme also is aimed, not so subtly, at some of Bush's top rivals, who are current members of the U.S. Senate—Ted Cruz, Marco Rubio and Rand Paul—all of whom have served less than one term. Without mentioning them by name, Bush often takes shots at the senators' by telling his crowds that a success shouldn't be measured by introducing amendments or by merely voicing support or opposition to an issue.
Taking on Washington also lets Bush, the grandson of a senator, son of a president and brother of another president, to beef up his credentials himself as an outsider. The message could be timely: While Bush's campaign finance report this week showed he is a favorite of the Republican establishment, he's lacking in small-dollar donations that signify grassroots excitement.
The backdrop for Bush's speech in Tallahassee, the state's capital, is relevant. Bush ran as governor against "Mount Tallahassee." And his presidential stump speech is peppered with examples of his record from those eight years in office, including vetoes of more than 2,500 spending items, cutting the state workforce by 11 percent, and implementing a gift ban for lobbyists and tough new disclosure laws. 
Before it's here, it's on the Bloomberg Terminal.
LEARN MORE