New Jersey Transit Approves 9% Fare Increase Amid Deficit
Elise Young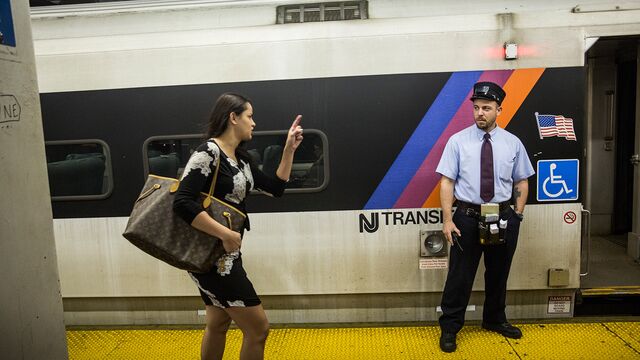 New Jersey Transit's governing board voted to raise fares an average 9 percent and eliminate some bus and train routes to help close a $120 million deficit confronting the third-largest mass-transit operator in the U.S.
The changes, which come as the agency's employee compensation grows and customers seethe about lateness and crowding, will take effect Oct. 1. A monthly rail pass between Manhattan and Bergen County's Ho-Ho-Kus, for example, will cost $310 rather than $284, according to a fare schedule approved unanimously by the board in Newark.
Jamie Fox, chairman of the agency's board, said decades of skimpy public funding from state and federal governments led to the need to charge riders more. Without the fare increases, agency analysts said, New Jersey Transit would have to fire at least 1,000 workers and discontinue routes statewide.
"I will not vote for a budget that reduces service and lays off people," said Fox, a Democrat who also heads the state transportation department.
On an average weekday, New Jersey Transit handles 955,000 passenger trips. In a series of public hearings after the new fares and service changes were proposed, customers complained about paying more for inadequate seating and unreliable service, and about losing two rail and six bus routes.
"New Jersey Transit riders are about to take a bath," Doug O'Malley, director of Environment New Jersey, a non-profit group based in New Brunswick, said during a public-comment period that drew dozens of speakers against the proposal.
O'Malley recounted Republican Governor Chris Christie's cancellation of a commuter-rail tunnel in 2010, a decision that will prolong crowded rides to Manhattan for years.
"This governor is a failure to commuters," O'Malley said.
The agency paid $135.3 million in overtime last year, a 12 percent increase from 2011. During the same period, the ranks of New Jersey Transit workers who earned at least $100,000 a year grew 20 percent, according to state data. The costs were driven by service needs and emergencies, plus employee pay and benefits contained in union contracts.
Compensation will rise 7.4 percent in the fiscal year that started July 1, consuming 59 percent of the agency's $2.1 billion budget. It expects to glean $56 million by alternating or eliminating eight routes and by raising fares.
The agency also is under pressure from its workforce of 11,000, about 9,500 of whom are represented by labor unions, all with expired contracts.
Members of the Brotherhood of Locomotive Engineers and Trainmen have voted to go on strike as early as tomorrow.
According to a July 8 report on the news website NJ.com, though, the balloting by the Cleveland-based union was a procedural necessity, and members were seeking the creation of a federal board to make contract recommendations during a "cooling-off" period of several months. President Barack Obama authorized the creation of that board today, according to a news release from the White House press office.
Before it's here, it's on the Bloomberg Terminal.
LEARN MORE