Donald Trump Says He'll Release Financial Disclosure by Thursday
He also acknowledges plans to meet with Ted Cruz—about what, he says he doesn't know.
by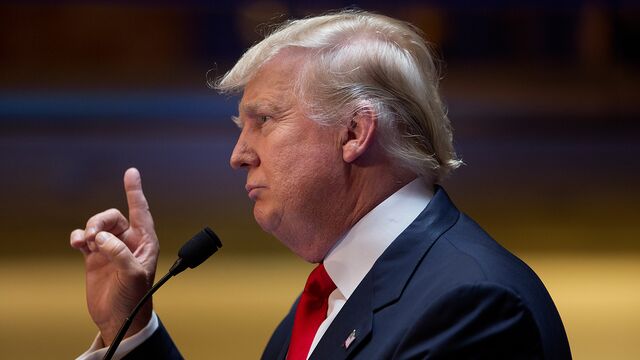 Republican presidential candidate Donald Trump said Wednesday that his personal financial disclosure form will come out by Thursday, and "the numbers will be far in excess of what anybody thought."
Calling into MSNBC's Morning Joe show, Trump also confirmed he plans to meet with primary rival Ted Cruz. The Texas senator called him asking for the meeting, Trump said, and he doesn't know what it will be about. 
"I respect him, I like him," Trump said of Cruz, noting the senator's support during the fallout from Trump's comment about Mexican immigrants being "rapists." (The Washington Post first reported on plans for the meeting, set for the Trump Tower in New York, citing Republicans familiar with the campaigns. Cruz aides declined to comment for that report, according to the newspaper, and his campaign did not immediately respond to a request for comment on Wednesday.)
Also on Bloomberg Politics: Just How Rich Is Donald Trump, Exactly?
During the interview, Trump also derided the Iran nuclear deal as a "disgrace" and, turning to immigration, said he had five sources supporting his claim that the Mexican government intentionally sends criminals across the border.
Asked by Bloomberg Politics' Mark Halperin to name those sources, Trump said, "I'll reveal my sources when you reveal your sources, Mark."
Trump edged out former Florida Governor Jeb Bush for the top spot in a nationwide USA Today/Suffolk University poll of Republicans released Tuesday.
Justin Sink contributed to this report. 
Before it's here, it's on the Bloomberg Terminal.
LEARN MORE