Bill Banning Confederate Names Advances in California
Senate Bill 539 would prohibit the state from naming schools, public buildings, parks and roads after those who fought in the Civil War for the South.
by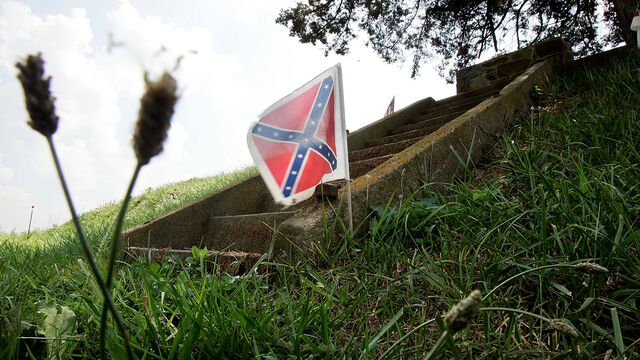 What's in a name? 
A bill that seeks to prohibit California from naming schools, government buildings, parks and roads after Confederate leaders advanced in a Senate committee Tuesday, the Sacramento Bee reported. The move comes one week after South Carolina removed the flag of the Confederacy from a pole at the statehouse.
Democratic State Senator Steven Glazer said that Senate Bill 539 is intended to "sweep away the last vestiges of honor to the Confederacy" that remain in California. If the bill does become law, it's not as if the cleanup effort would be all that extensive. 
Two public elementary schools—one in Long Beach and another in San Diego—remain named after Confederate general Robert E. Lee, five markers erected by the United Daughters of the Confederacy dot the so-called Jefferson Davis Memorial Highway System, and a street in the city of Stockton bears Stonewall Jackson's name, the Los Angeles Times reports. 
While the town of Fort Bragg is named after Braxton Bragg, a U.S. Army commander turned Confederate general, SB 539 exempts cities and towns. 
Last year, California passed a law that banned state agencies from displaying the Confederate flag or selling merchandise on which it appeared. 
Before it's here, it's on the Bloomberg Terminal.
LEARN MORE