Lindsey Graham Says Reince Priebus Should Denounce Donald Trump on Immigration
It's a "defining moment" for the party, the senator says.
by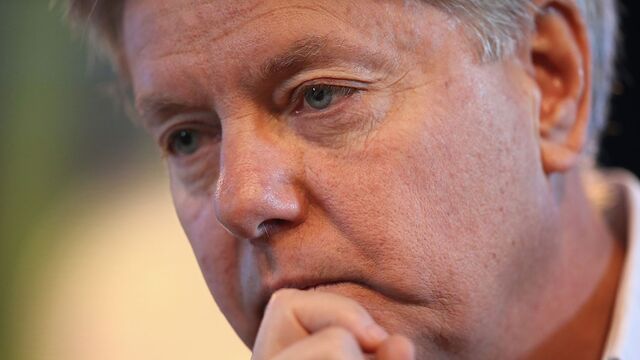 Republican presidential candidate Lindsey Graham on Sunday called on Republican National Committee Chairman Reince Priebus to publicly disavow primary rival Donald Trump's comments about Mexican immigrants. 
"I think it's not only incumbent upon the chairman, but anyone in a responsible position in in the Republican Party needs to say the following to the American people: 'We do not agree with Donald Trump when he says that most illegal immigrants are drug dealers and rapists,'" Graham said in an appearance on CNN's State of the Union.
Graham, a South Carolina senator who was part of a bipartisan group that proposed an overhaul of U.S. immigration policy in 2013, pointed to the 2012 presidential election, after which Priebus said the party needs to do a better job reaching out to Hispanic voters. 
"At the end of the day, this is a defining moment for the Republican Party," Graham said. 
Priebus is said to have called Trump last week and asked him to tone down his rhetoric, according to the Washington Post and other outlets. Trump disputed some characterizations of the call and said it was "congratulatory" in tone. The real estate mogul has seen positive signs in some national and primary polls and, unlike Graham, appears on track to make the cut for the party's first televised debate next month.
Before it's here, it's on the Bloomberg Terminal.
LEARN MORE