Part of Cuomo's New York Gun Law Halted in Deal With Republicans
Freeman Klopott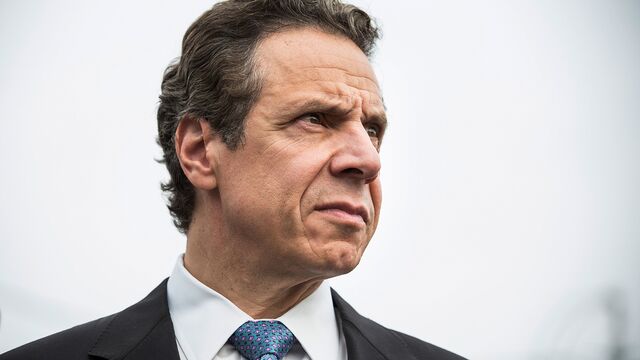 New York Governor Andrew Cuomo has agreed to suspend a statewide system to determine the eligibility of ammunition buyers.
Cuomo's state operations director and Republican Senate Majority Leader John Flanagan signed the agreement that rolls back, at least for now, a piece of Cuomo's signature gun law that was passed in January 2013, just weeks after the school shooting in Newtown, Connecticut.
The database that would have supported the background check system for ammunition purchases was never built because the technology for it to operate isn't available, according to the memo, which was released by Senator James Seward, an Oneonta Republican. It's a win for Senate Republicans, who in 2011 agreed to let a Cuomo-backed bill legalizing same-sex marriages to the floor for a vote where it passed.
"This is a clear victory for Second Amendment rights in New York," Seward said in an e-mailed statement.
The background check system can neither be funded nor implemented without approval from Flanagan, the MOU says. The deal also ends a moratorium on Internet ammunition purchases.
Rich Azzopardi, a Cuomo spokesman, said the agreement acknowledges that the ammunition sales database won't be established until the technology is ready.
"No provision of the Safe Act -including the ban on Internet ammunition sales -- has been rolled back or altered due to this memorandum," he said.
It's the second time the Safe Act has needed changes. The original law limited the capacity of ammunition magazines to seven rounds, down from 10 previously. It was altered in March 2013 to continue to allow residents to have 10-round magazines, provided they contain only seven bullets because gun makers don't make them for seven-rounds only.
Cuomo, a 57-year-old Democrat, has touted the Safe Act as one of the biggest victories in his more than four years in office. Opponents of the law have said it was rushed after the governor waived a three-day waiting period for bills to get a vote.
Before it's here, it's on the Bloomberg Terminal.
LEARN MORE