FBI Says Processing Error Let Church Shooter Buy Gun
Del Quentin Wilber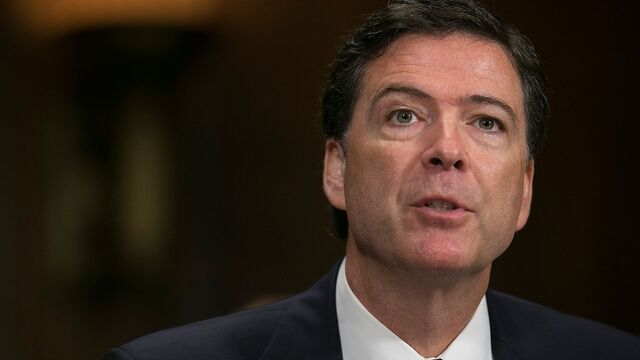 The South Carolina man accused of killing nine people at a black church in Charleston in June should never have been allowed to buy a gun and only was able to purchase one because of paperwork errors, the FBI director said.
James Comey, director of the Federal Bureau of Investigation, said Friday that the FBI examiner conducting a background check for the handgun purchase didn't have all the documents from an earlier drug arrest of Dylann Storm Roof. If the examiner had that information, the bureau would have notified the firearms dealer that Roof was prohibited from buying the weapon, Comey said.
"This case rips all of our hearts out," Comey told reporters. "The thought that an error on our part is connected to this guy's purchase of a gun that is used to slaughter these good people is very painful to us."
The bureau is conducting an investigation to determine what went wrong and how to prevent such mistakes, Comey said.
Roof, 21, sought to buy the handgun on April 11, a Saturday, and a background check was begun on April 13. If such checks aren't finished within three days, the gun dealer can go through with the sale. The FBI didn't get a police report describing Roof's arrest on Feb. 28 on a drug charge because of confusion over where the arrest occurred, Comey said.
Meeting Families
FBI officials met Friday with family members of those slain in the June 17 massacre. Authorities are investigating it as a hate crime. Survivors said Roof, who is white, shouted racial epithets as he fired on members of the congregation during an evening Bible study session.
Comey described a series of errors that led to the mistake that allowed Roof to purchase a .45-caliber handgun from a dealer in West Columbia, South Carolina.
It started when Roof was arrested Feb. 28 on a felony drug charge by Columbia, South Carolina, police after he was identified as someone as having acted suspiciously at a shopping mall in Lexington County. While being questioned by an officer, he admitted to having Suboxone in his pocket; the drug is used to treat opiate dependence and can't be obtained without a prescription.
Background Check
After Roof sought to buy the handgun at a firearms dealer, a background check was initiated. An experienced examiner was assigned to the case, Comey said, and she discovered a record of the arrest in a national database.
The arresting agency, however, was erroneously listed as the county sheriff's office, so she faxed a request for more information to that agency and the county prosecutor's office. The sheriff's office directed her to the Columbia police department. The prosecutor's office never replied, Comey said.
The examiner next scoured a contact list of law enforcement agencies but couldn't find a reference to the Columbia police department. The FBI's contact lists are organized by county. Because most of the Columbia's police department's jurisdiction is in neighboring Richland County, it is listed under law enforcement agencies in that jurisdiction even though it also patrols a "knuckle" of Lexington County, to the west, Comey said.
Unfamiliar with the state's geography, Comey said, the examiner could only find a contact number for the West Columbia police -- the same city where Roof was seeking to purchase the gun -- and faxed the agency a request for information. The department replied that it had no record of the case.
The arrest alone wouldn't have blocked a gun purchase but Roof's admission to having the drug without a prescription would have stopped it.
'Delayed Pending'
The examiner, who worked on an average of 10 to 15 cases a day, classified the Roof background check as "delayed pending," a status in which a check is neither approved nor denied, and moved onto other assignments while awaiting word from the Lexington County Solicitor's Office.
When the firearms dealer didn't receive definitive word on the background check by April 16, it legally sold Roof the weapon, Comey said. Some dealers, such as Wal-Mart Inc., don't sell firearms to customers unless they are notified that the customer passed the background check, Comey said.
Comey said the examiner, whom he declined to identify, was "distraught" over what transpired.
The FBI in 2014 processed 8.2 million background checks for 30 states -- the other states conduct their own -- and either approved or denied purchases in more than 7.9 million of them. About 228,000 were unresolved within three days; of those, 172,800 were not resolved before they were purged after 90 days from FBI systems.
A message to the Lexington County Solicitor's Office was not immediately returned.
Before it's here, it's on the Bloomberg Terminal.
LEARN MORE