Hedge Fund Mogul David Tepper Aligns With Jeb Bush Over Chris Christie
The businessman will co-chair a fundraiser in New Jersey.
by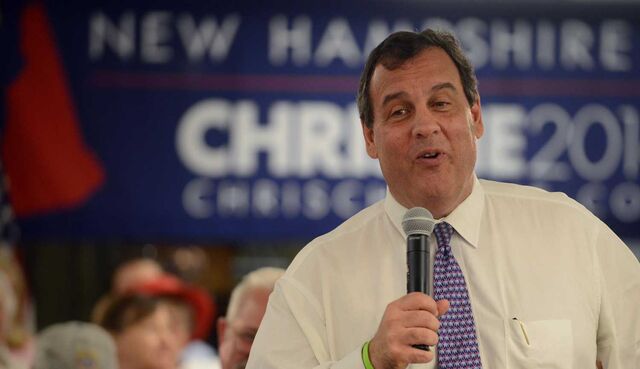 David Tepper, the billionaire co-founder of hedge fund Appaloosa Management LP, plans to co-chair a fundraiser for Republican presidential contender Jeb Bush later this month on the home turf of presidential rival Chris Christie.
Tepper, a resident of Short Hills, New Jersey, is listed among three-dozen co-chairs of the July 23 fundraiser, according to an invitation obtained by Bloomberg News. Also named were Larry Bathgate, former finance chairman of the Republican National Committee, former ambassador Clifford Sobel and state Senator Joseph Kyrillos, a long-time friend of Christie and former chairman of his gubernatorial campaign.
Tepper, whose firm manages more than $20 billion, had worked with Christie in efforts to link teacher evaluations to standardized test scores and overhaul the nation's oldest tenure laws. In 2011, New Jersey's largest newspaper, the Star-Ledger, reported Tepper had put "a lot" of money into the initiative.
Tepper didn't immediately return a telephone message and e-mail seeking comment.
Christie, 52, turned down entreaties from executives and political leaders in his party to run for president four years ago, saying he "wasn't ready yet." Now he is trying to cut through a crowded Republican field and raise money.
Sam Smith, a spokeswoman for Christie, declined to comment in an e-mail.
According to the invitation, those who raise $27,000 for Bush will be deemed co-chairs and will get photos with Bush, while also attending two receptions. Those garnering $13,500 will be deemed co-hosts, and $2,700 will get a "supporter" into the evening reception.
The event was reported earlier by the New York Observer.
Kyrillos, the state lawmaker whose defection from Christie became public in April, couldn't be reached for comment through a spokeswoman.
Before it's here, it's on the Bloomberg Terminal.
LEARN MORE