Obama Convenes Senate Democrats to Plot Strategy, Discuss Iran
Toluse Olorunnipa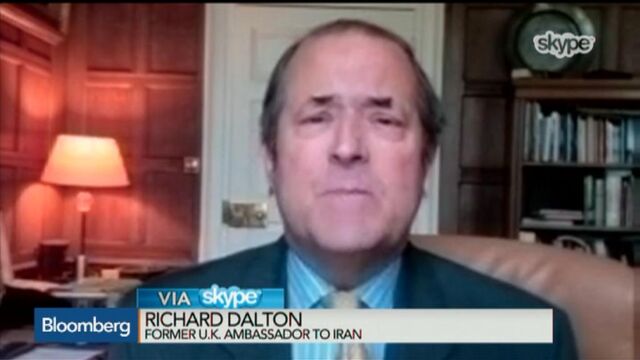 President Barack Obama is convening a group of Senate Democrats at the White House on Tuesday to discuss the Iranian nuclear negotiations and plot out a strategy for advancing his second-term agenda.
Obama is looking to the Democrats, whose support he corralled earlier this year to win compromises on congressional review for any Iran deal and a trade bill, to back him if an agreement to curb Iran's nuclear program is reached. Negotiators in Vienna extended their deadline to July 10, after which Congress will have as many as 60 days to review -- and potentially reject -- an Iran agreement.
Obama will take questions from the senators on the potential deal during the evening meeting, White House Press Secretary Josh Earnest told reporters Tuesday. Reauthorizing the Export-Import bank and passing a highway-funding measure are also on the agenda, he said.
"I wouldn't be surprised if the status of the ongoing Iran negotiations is something that comes up in the context of that meeting," Earnest said. "The administration is doing the best we can to try to be responsive to that interest and help them understand exactly where things stand."
The deadline for negotiations over Iran's nuclear program was pushed back a second time Tuesday as diplomats extended the talks to try to resolve differences over a United Nations arms embargo and sanctions. The original deadline was June 30.
Congressional Review
A bill passed by Congress and signed by Obama in May gives lawmakers 30 days to review and vote on the deal, a time period that doubles if the agreement is not completed by July 9. A number of Senate Democrats joined with Republicans to write the bill, initially over the objections of the White House.
As Democrats and Republicans threatened to create a veto-proof majority that could upend a nuclear deal, the White House reversed course, working with lawmakers to craft a bill more palatable to Obama.
If diplomats from the U.S. and five other world powers are able to reach an agreement this week in Vienna, the White House's next lobbying campaign will be to persuade Congress to endorse the deal.
Obama will also seek the Democrats' support on other issues he wants to address before Congress takes its August recess.
Outlining the president's legislative agenda for the next four weeks, Earnest said Obama was looking to Congress to re-authorize the Export-Import Bank, work on an education bill, advance criminal justice legislation and pass a bill funding the highway trust fund.
Federal highway funding expires July 31.
"We're hopeful that Congress can take action in a bipartisan fashion that would reflect the need to make investments in our infrastructure in a way that would not just benefit our infrastructure but also benefit our broader economy in terms of creating jobs and simulating economic growth," Earnest said.
Before it's here, it's on the Bloomberg Terminal.
LEARN MORE