Hillary Clinton Says Puerto Rico Should Be Able to Restructure Agencies
Jennifer Epstein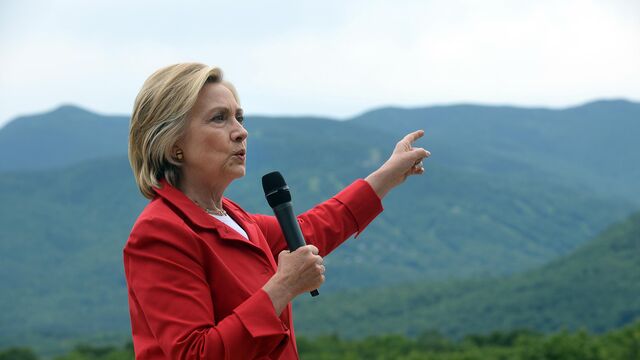 Democratic presidential candidate Hillary Clinton backs legislation that would let Puerto Rico's government agencies restructure debts under Chapter 9 bankruptcy.
Congress and the Obama administration must begin "providing real support and tools so that Puerto Rico can do the hard work it will take to get on a path toward stability and prosperity," the former secretary of state said in a statement Tuesday.
On June 29, Governor Alejandro Garcia Padilla said in a televised speech that the commonwealth would seek to delay payments on its $72 billion debt load for "a number of years." Puerto Rico's economy has struggled to grow since 2006 and its unemployment rate is more than double the national average.
A bill to let certain agencies file for Chapter 9 that was sponsored by Puerto Rico's non-voting member of Congress hasn't moved since a February hearing. Democratic senators Charles Schumer of New York and Richard Blumenthal from Connecticut last week said they would sponsor a similar measure.
A solution will be "multi-faceted," Clinton said, and Puerto Rico agencies should have the same resort to legal protection from creditors as mainland municipalities.
"We're not talking about a bailout, we're talking about a fair shot at success," Clinton said.
Jeb Bush, a Republican candidate, also said during an April visit to the island that its public agencies should be able to seek bankruptcy. Democratic hopeful Martin O'Malley also has said Congress and the president should act.
The crisis reverberates throughout U.S. markets. Puerto Rico securities are tax-exempt for all citizens, making the debt attractive to investors outside the island. About half of U.S. mutual funds that focus on municipal obligations hold Puerto Rico debt, according to Morningstar Inc.
Before it's here, it's on the Bloomberg Terminal.
LEARN MORE