Ted Cruz: 'I Salute Donald Trump'
He's going where few other GOP presidential candidates dare to go, as fallout from the Mexican "rapists" comment continues.
by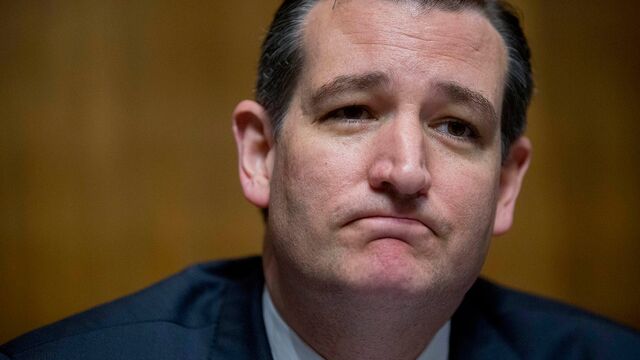 While several of his competitors run in the opposite direction, Republican presidential candidate Ted Cruz says he won't attack primary rival Donald Trump for his comments on Mexican immigrants. Quite the opposite, in fact.
"I salute Donald Trump for focusing on the need to address illegal immigration," the Texas senator said on NBC's Meet the Press in an interview that aired Sunday. "The Washington cartel doesn't want to address that. The Washington cartel doesn't believe we need to secure the borders. The Washington cartel supports amnesty and I think amnesty's wrong, and I salute Donald Trump for focusing on it. He has a colorful way of speaking. It's not the way I speak, but I'm not going to engage in the media's game of throwing rocks and attacking other Republicans. I'm just not going to do it."
In his June 16 campaign kickoff, Trump said Mexican immigrants were criminals and rapists, leading many business partners to end their relationships with him. Republican presidential candidates Jeb Bush, Rick Perry, Chris Christie, and Marco Rubio—as well as 2012 nominee Mitt Romney—have distanced themselves from Trump's comments, underscoring the Republican Party's recognition that it needs to make inroads with the nation's growing share of Hispanic voters.
"I've said very clearly that Donald Trump does not represent the Republican Party," said Perry, a former Texas governor, in an interview that aired on ABC's This Week on Sunday, according to a network transcript. "I was offended by his remarks."
His home-state colleague wasn't having it.
"I like Donald Trump," Cruz said. "He's bold he's brash. And I get that it seems the favorite sport of the American media is to encourage some Republicans to attack other Republicans. I ain't gonna do it. I'm not interested in Republican-on-Republican violence."
For Trump's part, he is firing back at his critics and their records on immigration and border security. To his 3.1 million Twitter followers, he urged Rubio to "stand up for US"; said Romney "lost an election against Obama that should NEVER have been lost!"; said Perry "failed at the border" and "needs a new pair of glasses to see the crimes committed by illegal immigrants"; and said Bush "will never secure our border or negotiate great trade deals for American workers." In an apparent shoutout to Cruz, Trump tweeted: "I appreciate the GOP candidates who remain strong on border security. They know I am right. A nation without borders cannot survive."
Before it's here, it's on the Bloomberg Terminal.
LEARN MORE