Rick Perry on Don't Ask, Don't Tell: 'The Horse Is Out of the Barn'
He criticized its repeal in his last presidential campaign.
by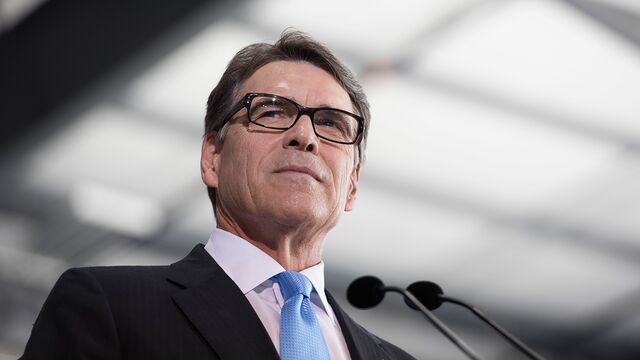 Republican presidential candidate Rick Perry said the U.S. is past the point of no return on Don't Ask, Don't Tell, a policy ended in 2011 that had prohibited gay people from serving openly in the military.
Appearing on ABC's This Week on Sunday, host George Stephanopoulos asked the former Texas governor if he would favor bringing back the policy, especially since he said in an ad for his 2012 presidential campaign that "there's something wrong in this country when gays can serve openly in the military but our kids can't openly celebrate Christmas or pray in school."
Perry, a former Air Force pilot, said it's too late to change course now. "I have no reason to think that that's going to be able to be done," Perry said. "The horse is out of the barn."
On the Supreme Court decision last month legalizing same-sex marriage nationwide, Perry said that he agreed with the dissenting justices and that the issue should be decided by the states. This presidential race is critical, he added, because the next Oval Office occupant may get to appoint up to three justices to the high court.
Before it's here, it's on the Bloomberg Terminal.
LEARN MORE