Donald Trump Says Comments on Mexicans Have Hurt Business
"I lose customers," the real estate mogul and Republican presidential candidate admits.
by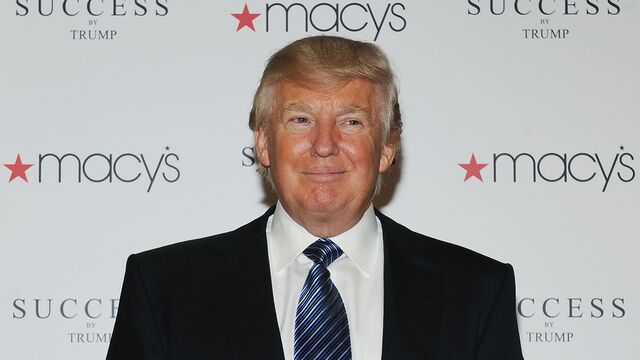 Donald Trump admits that racially charged comments he made while announcing a run for the White House have hurt his business interests.  And he swears he doesn't care.
"For the people that say I'm doing it for my brand—this isn't good for my brand," the real estate mogul and Republican candidate said Saturday on Fox & Friends. "I think it's bad for my brand. I don't care. You know maybe I'm leading in polls, but this is certainly not good. I lose customers. I lose people."
Trump, who nonetheless described his ongoing operations as "very powerful, very strong" during the interview, shrugged off  the defection of multiple high-profile business and media partners over his characterization of Mexican immigrants as violent criminals and "rapists." 
"I've always said if you're a successful person, it's very hard to run for office, because they come at you at all different sides," Trump said.
Macy's, Serta mattresses, Univision, NASCAR, and NBC, which carried his TV show The Apprentice, have all terminated agreements with Trump in recent days over the assertion, made on June 16 during Trump's announcement of a presidential run, that Mexico is "sending people that have lots of problems ... They're bringing drugs. They're bringing crime. They're rapists."
New York City Mayor Bill de Blasio said the city would review contracts it has with the mogul, and his rivals in both parties have also condemned his comments.
Still, Trump's recent surge in the polls has suggested the some voters don't mind the rhetoric. Some may even warm to it. 
In the Saturday interview, Trump continued to defend the comments. 
"The crime is raging—it's raging—and it's violent," he said. "People don't even want to talk about it, and if you talk about it, you're a racist. I don't understand it."
Before it's here, it's on the Bloomberg Terminal.
LEARN MORE