Scott Walker Sees Iowa Lead Shrink in Latest Quinnipiac Poll
Donald Trump and Jeb Bush top the "no way" list, with about a quarter of participants saying they definitely can't support them.
by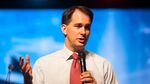 Wisconsin Governor Scott Walker continues to lead prospective and declared 2016 Republican presidential candidates in Iowa, although his support is shrinking, a Quinnipiac University poll shows.
In an election season where there will likely be at least 16 Republican candidates, the survey reveals numerous contenders bunched behind Walker, whose support in the poll has dropped to 18 percent from 21 percent in May and 25 percent in February.
Jockeying for second place are billionaire Donald Trump and retired surgeon Ben Carson, tied at 10 percent; Senators Rand Paul of Kentucky and Ted Cruz of Texas, tied at 9 percent; former Florida Governor Jeb Bush, at 8 percent; and Senator Marco Rubio of Florida, at 7 percent.
Former Arkansas Governor Mike Huckabee, who won the Iowa caucuses in 2008, has the backing of 5 percent. No other candidate is above 4 percent, and 5 percent of likely caucus-goers are undecided in the state that will start the nomination voting in February.
Walker's standing is similar to what was recorded in a Bloomberg Politics/Des Moines Register Iowa Poll released in late May. In that survey, Walker scored 17 percent.
The two-term governor has said he plans to announce his presidential intentions the week of July 13, making him among the last to formally enter the race.
Trump and Bush top the "no way" list, with 28 percent of likely Republican caucus participants saying they definitely can't support Trump and 24 percent saying that of Bush.
New Jersey Governor Chris Christie, who formally announced his candidacy Tuesday and is backed by just 1 percent in Iowa, is next on the negative list, with 18 percent saying they couldn't caucus for him.
Trump, who establishment Republicans have nervously watched since his June 16 entry into the race, may have soaked up some of the support that others might have enjoyed. Huckabee and Rubio both dropped 6 percentage points since the May survey.
"As even more candidates toss their hats into the ring, the race has gotten even more muddled," Peter A. Brown, assistant director of the Quinnipiac University Poll, said in a statement. 
Bush may be making progress on trying to differentiate himself from his former president family members. If he were elected, 69 percent of poll participants said, they think he'd come up with different policies from his brother, George W. Bush.
Walker has the best favorability rating, with 66 percent viewing him positively. He also scores high on personality questions: 71 percent say he's honest and trustworthy, 75 percent say he has strong leadership qualities, and 71 percent say he cares about their needs and problems.
The survey of 666 likely Iowa Republican caucus participants was taken June 20-29. It has a margin of error of plus or minus 3.8 percentage points on the full sample. 
Before it's here, it's on the Bloomberg Terminal.
LEARN MORE