Obama on Offense Takes Health-Care Pitch to Republican Tennessee
Toluse Olorunnipa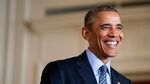 After declaring last week that "the Affordable Care Act is here to stay," President Barack Obama is seeking to extend its reach to the places where it has faced the most resistance.
Obama will travel to Republican-led Tennessee Wednesday to promote his signature health-care law and push for expanding the Medicaid program for the poor. It's one of 22 states where Republican governors or state legislators have blocked an expansion.
"If we can get some governors that have been holding out and resisting expanding Medicaid, primarily for political reasons, to think about what they can do for their citizens who don't have health insurance, but could get it very easily if state governments acted, then we could see even more improvement over time," Obama said at a White House news conference on Tuesday.
Persuading more governors and state legislators to expand Medicaid could increase insurance coverage for more than 4 million Americans, according to the White House, further entrenching the health-care law known as Obamacare that some Republican presidential candidates have vowed to repeal.
Medicaid expansion is one of Obama's top domestic priorities for his last 18 months in office, he said. The president pledged on Tuesday to "keep on hammering away" on his agenda despite opposition from a Republican-led Congress, after a week marked by legislative and judicial victories on trade, same-sex marriage and health care.
Courting Governors
Obama has courted governors to support him on many issues, including health care, as he has sought to bypass a Congress he considers obstinate. At least 10 states have expanded Medicaid under Republican governors, so far.
In states including Indiana and Iowa, the Obama administration has given Republican governors and legislatures leeway to design expansions that depart from the structure of the Medicaid program, for example by relying on private insurers to provide coverage.
Tennessee, home to some of the nation's biggest hospital chains, briefly pursued a version of Medicaid expansion earlier this year before legislators rejected it. Backed by local business groups, Republican Governor Bill Haslam supported the Insure Tennessee plan, and worked with Obama administration officials to design the program.
Though it failed, lawmakers face increased pressure from health-care executives to accept federal Medicaid funding and extend coverage to almost 200,000 more residents, said Charlie Howorth, director of the Tennessee Business Roundtable.
Inevitable Expansion
"I think it's inevitable," he said in a telephone interview. "Nashville is probably the leading city in the United States for health-care management companies."
Stocks for hospital firms including Franklin, Tennessee-based Community Health Systems Inc. rose after last week's Supreme Court ruling preserving subsidies that help pay insurance premiums for millions of Americans under the Affordable Care Act.
Decisions by additional states to increase their Medicaid rolls could boost profits at hospital companies including Nashville-based HCA Holdings Inc.
Florida and Texas, states whose Republican governors have opted against expanding the program, account for almost half of the hospital chain's revenue.
Already, hospitals across Tennessee have benefited as the number of uninsured people in the state fell by a quarter since 2013, according to a University of Tennessee study.
"The uninsured rate had held steady at around 9 or 10 percent, and then all of a sudden we had a 2.4 percentage point drop" in 2014, said LeAnn Luna, who teaches business at the University of Tennessee and conducted the study.
Staunch Opposition
The study didn't examine the Affordable Care Act specifically, though the drop coincided with implementation of the law, she said in a telephone interview. About 183,000 Tennesseans were paying for coverage bought through healthcare.gov, the federal health insurance marketplace, as of March, according to government data.
Despite the coverage gains, Republicans in Southern states including Tennessee remain opposed to the Affordable Care Act, and some are still set on repealing it.
"The President has picked the wrong location to take a victory lap on the Supreme Court's irresponsible ruling and my conservative colleagues and I will not relent in the fight to fully repeal Obamacare," Representative Diane Black, a Tennessee Republican, said in a statement.
Tennessee has been one of the president's favorite Republican-led states to visit in recent months. In three visits to the Volunteer State since December, Obama has pitched bipartisan policies including a plan to offer two years of free community college to high school graduates.
Tennessee Promise, a free community college program that inspired Obama's national push, began last year.
Before it's here, it's on the Bloomberg Terminal.
LEARN MORE