Four Percent Growth Is a Distant Memory
Chris Christie and Jeb Bush are predicting they could spur 4 percent growth as president, but it's been a long time since that's happened for a straight year.
by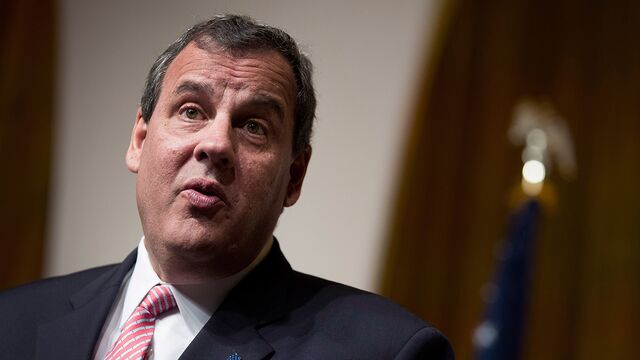 During his first big policy speech in February, Jeb Bush set a lofty goal of 4 percent annual GDP growth if elected president. The goal is ambitious, especially considering that 2000 was the last full year when GDP cleared that goal. Neither his father nor his brother reached that annual threshold once, though every president since 1990 can lay claim to at least a few quarters above 4 percent. Last year, Obama scored two of them.
On Tuesday, Governor Chris Christie, the newest Republican in the race, declared in his announcement speech he would also reach 4 percent or greater growth. Neither mentioned that the only president to reach annual growth at that level since Ronald Reagan is married to the Democratic frontrunner.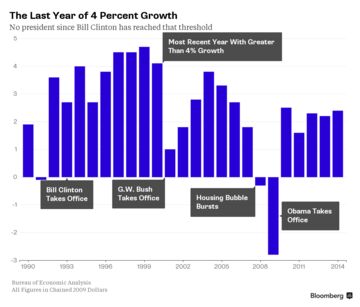 Before it's here, it's on the Bloomberg Terminal.
LEARN MORE