Port Labor Dispute Shows Contract Negotiations Work, Perez Says
James Nash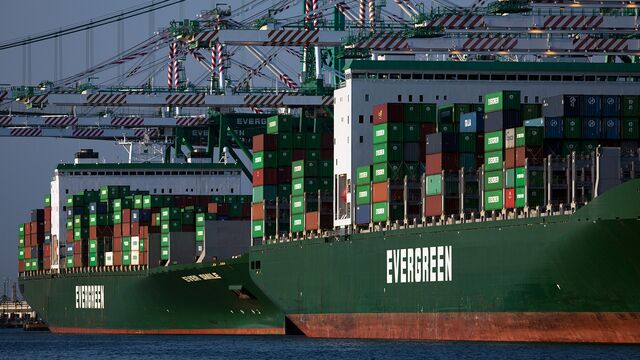 The February settlement of a labor dispute that almost paralyzed West Coast ports shows contract negotiations work and new laws aren't needed, U.S. Labor Secretary Thomas Perez said.
Perez, who helped broker the agreement between dockworkers and their employers, on Monday said he opposed a U.S. Senate bill that would give the government more power to intervene in labor disputes that disrupt cargo.
President Barack Obama's top labor official made the comments at the Port of Los Angeles, the largest of the 29 West Coast ports that experienced slowdowns between November and February as the International Longshore and Warehouse Union and the Pacific Maritime Association reached a stalemate over a contract for 20,000 dockworkers.
"The collective bargaining process worked," Perez said at a press conference with port officials and mayors from Los Angeles and neighboring Long Beach. "The most important thing we can do, not only here at the Port of Los Angeles and the Port of Long Beach, is to help with investments in infrastructure so that we can compete with the rest of the world."
Republican Senators Cory Gardner of Colorado and Lamar Alexander of Tennessee are sponsoring a bill that would give governors, not just the president, the power to invoke federal labor law to force a resolution to port contract disputes. It also would clarify that labor slowdowns, not just strikes and lockouts, would be cause for the government to intervene.
Their bill is backed by business groups, including the U.S. Chamber of Commerce and the National Retail Federation. As the impasse choked the flow of imports and exports last year and early this year, the retail lobby said a relatively small union wielded disproportionate power to disrupt the economy through slowdowns and other actions. Two weeks after the contract was settled, retail federation President Matthew Shay called for federal action to weaken the union.
"Last year and early this year showed the importance of having the ports function," Jonathan Gold, the retail federation's director of supply chain management, said in an interview. "Ports shouldn't act as a barrier to trade."
Since the contract was tentatively settled in February, cargo volumes at West Coast ports have largely returned to normal.
Los Angeles, the busiest U.S. seaport, handled 0.8 percent more cargo containers in May compared with May 2014, according to port data. Long Beach, the second-busiest gateway, handled 6 percent more cargo containers in May than the same month last year.
The two ports, which share a harbor, moved $470 billion in cargo in 2014, more than double that of the next-biggest, the Port of New York and New Jersey.
Before it's here, it's on the Bloomberg Terminal.
LEARN MORE