NBC Cuts Donald Trump After He Called Mexicans 'Rapists'
Gerry Smith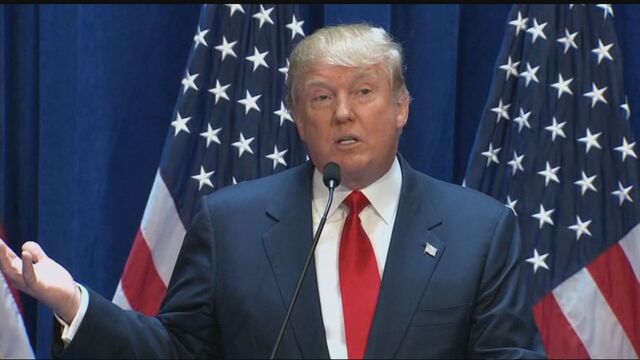 NBC ended its relationship with Donald Trump after he derided Mexican immigrants as "rapists" during a speech announcing his presidential campaign.
The annual Miss USA and Miss Universe Pageants will no longer air on NBC, the network said Monday. NBC is following Univision Communications Inc., the largest U.S. Spanish-language broadcaster, which last week canceled its telecast of next month's Miss USA pageant, citing Trump's "recent, insulting remarks about Mexican immigrants."
Also on Bloomberg Politics: Donald Trump Once Got Fleeced in Mexico, and He's Still Very Angry
"Respect and dignity for all people are cornerstones of our values," NBCUniversal said in a statement. "Due to the recent derogatory statements by Donald Trump regarding immigrants, NBCUniversal is ending its business relationship with Mr. Trump."
In his June 16 speech, Trump said Mexicans bring drugs and crime to the U.S. "They're rapists," he said.
Trump released a statement Monday saying that he is no longer affiliated with NBC and stands by his comments on immigration.
Also on Bloomberg Politics: Just How Rich Is Donald Trump, Exactly?
"NBC is weak, and like everybody else is trying to be politically correct -- that is why our country is in serious trouble," Trump's campaign said in the statement.
The Miss Universe organization was a joint venture between Trump and Comcast Corp.'s NBCUniversal. Trump also said in his statement that he told NBC "long ago" that he would stop participating in another program, "Celebrity Apprentice," because he is running for president. NBCUniversal said the show is licensed from Mark Burnett's United Artists Media Group and "that relationship will continue" without Trump.
Trump said last week that the Mexican government put pressure on Univision to break its contract with the Miss Universe organization. He said he's been exposing "the significant damage that is being done at the southern border" of the U.S.
"I have great respect for Mexico and love the Mexican people, but my loyalty is to the United States," Trump had said.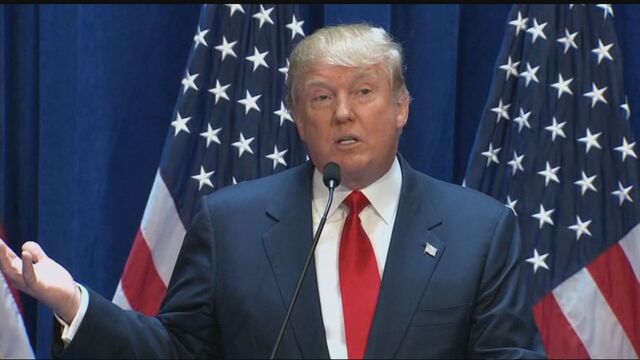 Before it's here, it's on the Bloomberg Terminal.
LEARN MORE